Managing Projects, Once Relationship at a Time! Denver Real Estate Agent, Beth Anne Demeter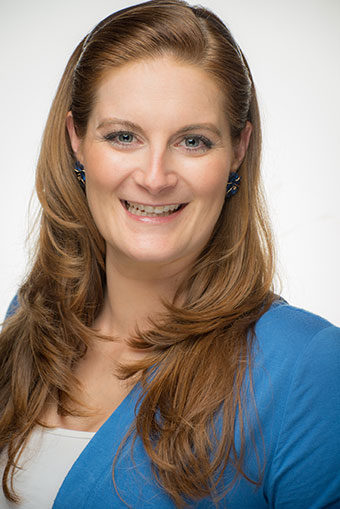 Beth Anne is an experienced real estate agent who specializes in both buyers and sellers, working with Veterans and taking on interesting challenges – so much so that her first transaction included a gold mine! As an agent, Beth Anne takes pride in reliably following up and ensuring all transaction include strong and open communication. Prior clients and other agents consistently offer positive feedback on how she can move a transaction smoothly toward a drama-free closing. 
Prior to becoming a Realtor, Beth Anne was a Project Manager with 15 years of experience in strategic consulting in Chicago, then two years as Director of Credentialing and Professional Development for Professional Ski Instructors of America here in Colorado. Beth Anne lives in Lakewood with her amazing husband and three crazy kitties. She also volunteers with the Women's Council of Realtors, the Veterans' Association of Real Estate Professionals and Denver Mensa.

Q: Can you share with us what made you decide to have a career in Real Estate? 
BAD: Following college (in Ohio, where I grew up), I moved to Chicago to pursue a career in project management, process improvement and consulting for large companies. Doing this for almost 15 years gave me insight into banking (Chase, Northern Trust), retail (Sears) computers (CDW) and other industries. However, I was unsatisfied and decided to take a fabulous opportunity in Denver as Director of Professional Development & Credentialing for Professional Ski Instructors of America! This meant I was in charge of writing the "How to Teach Skiing" (and other sports) manuals, developing certification standards and teaching continuing education for all ski and snowboard instructors in the US – pretty sweet gig! 
But, after two years and increasing sales 82%, the organization figured out how to do the stuff and eliminated my job. I used four months of severance pay to take a good look at my goals and decided on real estate. Why? Because I didn't have to sit behind a computer all day, I could interact with clients, I could help people reach their goals, and I'd be interacting with people who want to be a part of the project I'm managing! That said, this is the best career I've ever had. Plus, I use absolutely all my skills – from college, other jobs, my project management certification, even and most especially my MBA! – every single day. I also try to share this knowledge with other agents by teaching their continuing education classes and by mentoring new agents.

Q: Do you specialize in certain types of properties?
BAD: I specialize in finding buyers homes and helping sellers sell. The Denver area is so diverse that to specialize would prevent me from taking advantage of opportunities and adventures! Three things I love to do are:
Help folks who work at the Denver Fed Center, just west of Denver. My husband works there, and I find his coworkers are a unique and gregarious bunch, some of whom need help buying sight-unseen due to deployments! 
I love mountain properties. Personally, I've helped buy / sell three properties on gold mines, in addition to properties in Evergreen, Conifer, Indian Hills, Idaho Springs and more. The gold mines are always a unique adventure from mineral rights to wells / septic to cabins or silver mines also on the property.
Finally, I help smart folks. I'm currently President of Denver Mensa, which caters to folks scoring high on standardized tests (e.g., GMAT, IQ test). They're a geeky but lovable bunch and need a depth of knowledge before feeling comfortable moving forward. I take pride in being able to read the personality and cater my communication to different needs.
Q: If we interviewed all your past clients … what is "one" common word that comes up when they describe working with you?  
BAD: Enthusiasm! I bring a lot of energy, knowledge, and dedication to a real estate transaction. Clients have commented in the past that my level of dedication is as if I'm buying or selling the home! But it helps me put as much passion, skill, and ability as possible into, for instance, a negotiation so my clients will win the home against competing offers.
Q: After high school, where did you feel your career path would take you?  
BAD: After high school, I *knew* I would use college to figure out my path. The diverse studies, varied coursework and exposure to more worldly pursuits would absolutely shape my destiny into a clear and unwavering future course. Nope…never figured it out. When I lived in Chicago, I felt the same way about the incredible, high-powered MBA from Northwestern University's Kellogg School of Business – because if one can't figure out their destiny there, then surely there's no hope!?! Nope…never figured it out. In short, my career has been long and winding. It's been a path that frequently diverges, forcing me to make a decision with the skills and moxie I had at the time, then more frequently converges again, allowing me to exponentialize my learnings and catapult into the next opportunity. Sure, I could've been more successful along a conventional path, but that would've been boring. 
Q: What was your first job? And how did it shape or impact you?
BAD: My first job (when I was 14) was cleaning my father's office. It taught me that I should always work hard and do a job I'm proud of because someone will always be judging my work. Said another way, dad's always watching.
Q: What do you love most about the Denver area?
BAD: The mountains! While I love the ocean, I've never been a beach or sun kind of gal (overly white) and I truly love the cold, so the mountains are my jam. 
Q: Can you share which woman inspires you and why? 
BAD: Someone like Christiane Amanpour is a big inspiration – that woman is a bad-ass. She just goes to a war zone and is all like "I'mma report on this" and does it in front of gunfire with a vest on. A vest that makes her look amazing and smart and successful.
Q: What are the best practices you have employed to build a successful career? 
BAD: Organization! I use templates, pre-written emails, contract shells and a strong website (among other tools) to streamline repetitive tasks and not lose sight of key information I want to share with clients. 
Four Things About Beth Anne Demeter 
1. If you could share a meal with any 4 individuals, living or dead, who would they be?
There are a billion ways to answer this question with a "right" answer, including inspiring and historical figures. However, if I truly want inspiration, motivation, accountability and camaraderie, I'd rather simply have dinner with my best friends. I can read up on history later.
2. Cake or Pie? 
Neither, I'd rather have a martini.
3. What app can't you live without?
The ones I use most often are simply email, calendar, texting, and the web to find relevant real estate info. If I had to sum these up, I would lump them into "communication" as that's truly the most important in my career.
4. How would you describe you sense of humor?
Wry, dry, witty, and overly direct. I realize I'm not everyone's people.