Her Boutique Specializes in Curate Homewares, Unique Lifestyle Items & Thoughtful Gifts. Meet Red Lark Boutique Owner, Bridget Mitchell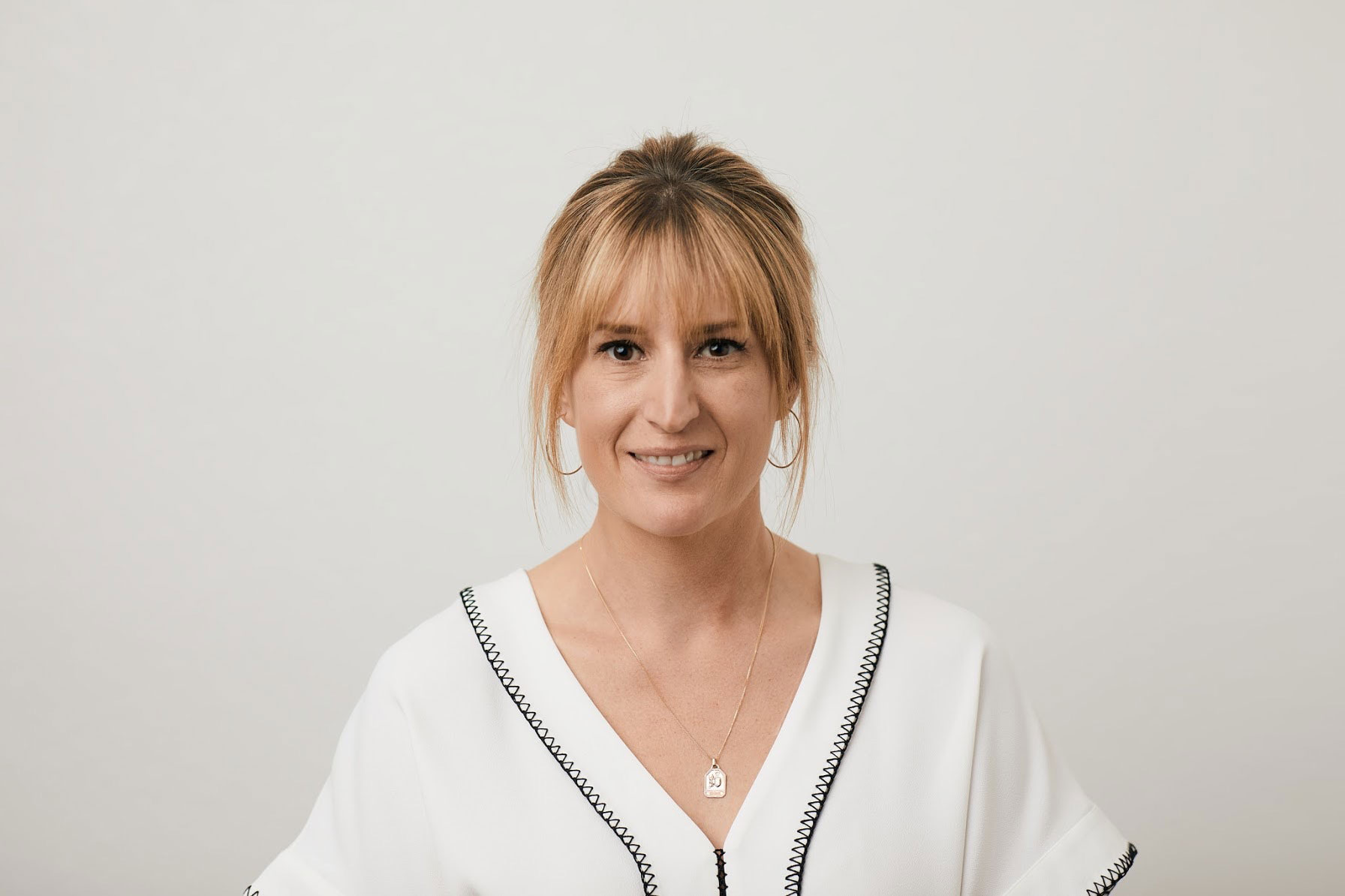 Q: For those not familiar with Red Lark, tell us about your business and why you started it.
BM: Red Lark is a destination for meaningful gifts and curated goods. I thoughtfully source everything you see on our website. I tailor our selection to include quality products and talented makers gear towards a modern, yet cozy life.
Q: How did you get your idea or concept for your business?
BM: I've always wanted to own a local, small shop. A place where people gather, have friendly conversations, and enjoy beautiful things. 
Q: How has Covid-19 effected your business?  Have you been able to expand your online presence?
BM: Indeed, it did. With less than a year of revenue when the shutdown closed our doors, Red Lark did not qualify for any federal assistance. As most brand-new businesses, I invested all of my initial capital on tenant improvements, furnishings, inventory, marketing, etc. After a long ten-week closure, I decided it wasn't feasible to keep our brick & mortar shop open. Fortunately, I had recently launched my online shop. I've transitioned to e-commerce with the hope of doing local Pop Ups and opening a shop in a new location in the future. 
Q:  Tell us about your time working for the U.S. Navy Reserve?
BM: I was commissioned in 2010 as a public affairs officer and served for a little over nine years. I was interested in the work, the travel and serving alongside fellow mission-driven service members. I learned a lot and had some incredible experiences. However, as a reservist it' difficult to balance civilian life with a long-term military career. Ultimately, after the birth of my son, my priorities shifted, and I decided to resign my commission.
Q: What has surprised you about business ownership?
BM: So much! I knew I would be managing everything from stocking paper towels to managing vendor relationships, purchasing inventory, operating budgets, brand design, etc. However, I didn't foresee how much time would be spent working on trying to get business. I was naïve to assume that if "You Build It, They Will Come." So much of my time goes towards cultivating a great customer experience with the hope that they will continue to visit/shop at Red Lark. 
Q: What advice would you give to young women who want to purse their dream and start a business? 
BM: Go for it! But do the research. Talk to as many people you can in your desired field. Determine your goals and write a strong plan. Loving what you do is only one part of owning a business. Succeeding is another. All of its possible, but ensure you know and are willing to do all that it entails.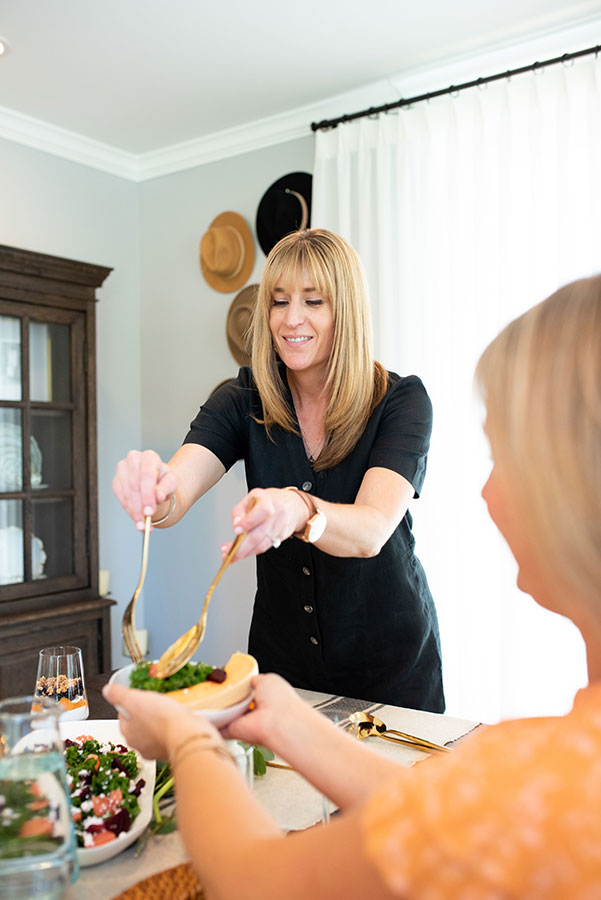 Q: After high school, where did you feel your career path would take you?  
BM: I wish I could pinpoint exactly what I wanted to do. I'm the type of person that learns through example and experience. I've always been curious and excited to learn but it was never a singular path towards one particular career. I've pursued several different and unrelated careers. The only thing I knew was that I had experience life in a metropolitan city. I went to a small high school and grew up in an average American-sized city. I wanted something completely different. Loud, crowded, cultured and interesting. 
Q: What was your first job? And how did it shape or impact you?
BM: My very first job was at my community pool as a lifeguard. My first job after graduating college was for the Massachusetts State Senate. I worked in the Majority Whip's office as a legislative aide. I was 22 years-old and eager to work hard.
Q: Which woman inspires you and why? 
BM: Impossible to only name one. I've been fortunate enough to work for some incredibly powerful women. All of them very different. They each taught me different things. To be completely honest, I'm inspired by any woman that commits to working hard (inside or outside the home) with integrity. Working hard is easy to emulate but doing it while being kind is what inspires me.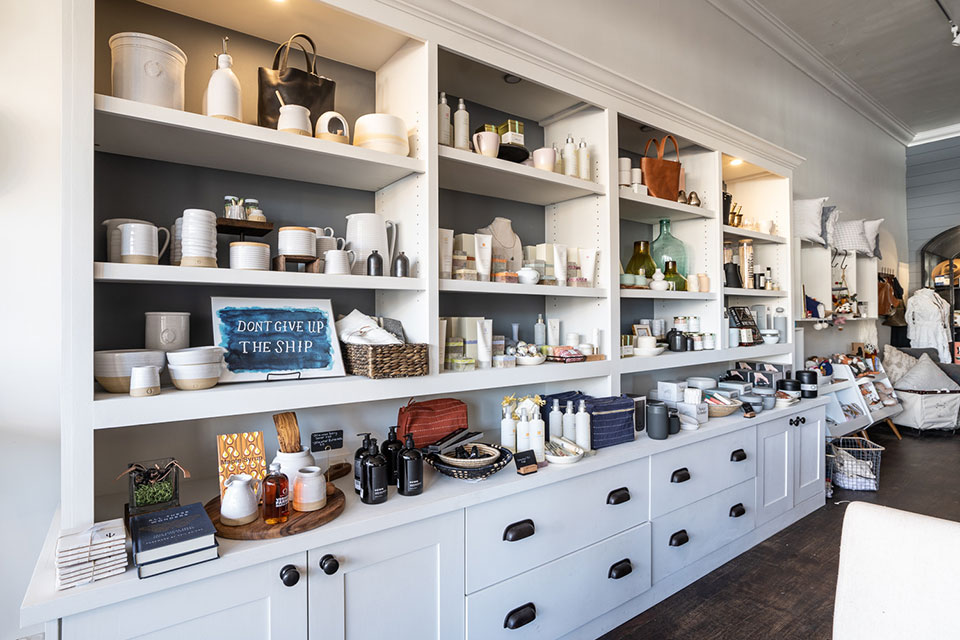 Five Things About Bridget Mitchell
1. What celebrity would you like to meet at Starbucks for a cup of coffee? 
At the moment, I would really like to have a cup of coffee with Michelle Obama.
2. If you could go back in time, what year would you travel to and why? 
I took a 1960s political science class in college. I was obsessed. The music, the fashion, the passion of politics, etc. 
3. What is your favorite game or sport to watch and play? 
I don't watch many sports. I love fitness and exercise nearly every day, but I'm not a die-hard sports fan. I am a total Olympics nerd. Attending a summer Olympics is definitely on my bucket list. 
4. What app can't you live without? 
Probably Spotify. I love music, podcasts, etc. 
5. Where do you see yourself in five years? 
For the first time ever, I really love what I'm doing. It's fun! And I love hearing from customers that have found for something for themselves or someone they love at Red Lark. If they're happy, I'm happy. I hope I'm still doing this in five years!