She Combines Her Extensive Knowledge of Chiropractic Medicine, with a Passion for Helping People Feel Better. Meet Denver Chiropractor, Dr. Danelle Wesley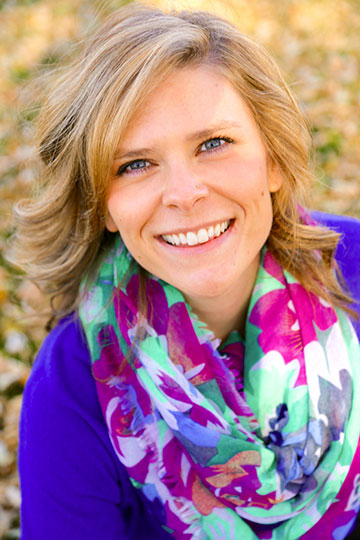 Q: Did you know early in life that you would want to pursue a career as a Doctor of Chiropractic?
DW: Honestly, I didn't. Nobody in my family went to graduate school, saw chiropractors, or really even knew what they did. When I was 7 years old, I had a "freak experience" that led my family to take me to see my first chiropractor. It was such a positive and profound experience; I became a lifelong chiropractic patient.
I always had a desire to help people but wasn't sure which avenue to pursue. My path kept leading me back to my experience and before I knew it, there was no question of whether or not I should become a chiropractor. I began my education, and the rest was history.

Q: How do you explain the value of Chiropractic care to a new patient?
DW: I use several analogies, such as maintaining your car or going to the dentist. In order for your body to work at optimal capacity, you need to maintain the integrity of your spine and nervous system. You could avoid things like brushing your teeth or changing the oil in your car, but eventually you'll get cavies, or your car will break down. This same logic can be applied to your body, spine, and nervous system. Movement is life, and it's my job to keep you moving.
Q: What do you feel are the most important qualities in being a good Chiropractor professional?
DW: Listening, being compassionate, educating and providing quality over quantity of care. I spend me with my patients and teach them how to best help themselves and maintain the progress we achieve together.
Q: What are some of the most common needs you see with patients?
DW: Education and guidance. I find that a lot of patients don't understand the full benefit of chiropractic care, what we can do and how we can help. They also need education on how to address and prevent injury/dysfunction for both acute and chronic needs.
Q: What has been your most challenging case as a Chiropractor?
DW: A young female with severe low back pain, radicular pain, and disability of activities of daily living. She would respond to care, but only temporarily. Aer a few visits, we decided to obtain a new MRI, which indicated multiple severe disc herniations, degeneration and neurologic impingement. Her case warranted surgery in order to avoid loss of function and for her to have a long-term quality of life.
Q: If we interviewed all your clients … what is "one" common word that comes up when they describe working with you?
DW: Thorough
Q: What was your first job? And how did it shape or impact you?
DW: I grew up in a small town in Wisconsin. I worked at a local supper club as a server. It taught me all about customer service, how to work hard, to be patient and gave me a strong empathy for everyone working in the service industry (which includes healthcare professionals).
Q: Can you share which woman inspires you and why?
DW: My mother. She is one of the hardest workers I know. She's extremely independent, selfless, honest, communicative and would give you the shirt off her back if it would help you in any way. She's my inspiration to be the most helpful, compassionate, and kind person I can be.
Q: What advice would you give to young women who want to pursue a career as a Doctor of Chiropractic?
DW: Shadow shadow shadow. Contact local doctors, spend a day in their office, ask questions and research different techniques and specialties. It is a wonderful and fulfilling profession, but it does not come easy. Be a sponge and absorb as much as you can about the profession before taking the big leap. 
Five Things About Dr. Danelle Wesley

1. What celebrity would you like to meet at Starbucks for a cup of coffee? 
Jimmy Fallon
2. What's your favorite holiday? 
Thanksgiving
3. If you could go back in me to change one thing, what would it be?
Stop the invention of plastic from ever happening.
4. Would you rather vacation in Hawaii or Alaska, and why? 
Hawaii because I love the laid-back vibes, mountains, beach, and warm ocean air. However, vising Alaska is at the top of my bucket list!
5. Who is your favorite author? 
Ruth Ware