She Focuses on The Areas of Buyer & Seller Representation as Well as Working With Investors & Commercial Properties. Meet Managing Broker of City Park Realty, Angela Hutton-Hall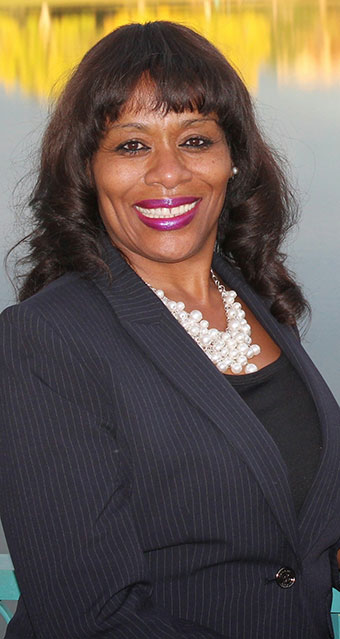 Q: Can you share with us what made you decide to have a career in Real Estate?
AHH: I chose a career in real estate as I believe the key and the foundation to creating generational wealth begins with homeownership. I am a huge proponent of wealth building and real estate would provide that opportunity to so many people. Aside from that, I love working with people and assisting them with buying their first homes and making investments in real estate.
Q: What Buyers & Sellers can expect when they work with you?
AHH: Buyers and sellers can expect to receive timely and professional communication, service, and advice. As a real estate agent, I take pride in making sure I meet the needs of each individual buyer and seller. I tailor my services to the client to insure I am meeting each requirement and expectation that the client deserves and is seeking. Buyers and sellers can expect to have an enjoyable buying or selling experience when they are working with me.
Q: If we interviewed all your past clients … what is "one" common word that comes up when they describe working with you?  
AHH: The "one" common word that I believe my past clients would say when working with me is "professional." I pride myself on being the consummate professional in every real estate transaction.
Q: With Covid-19 there's a lot of changes going on in the world … what changes have you seen that you feel will remain in Real Estate? Do you think there will be more changes?
AHH: With the COVID-19 era, there have been many changes in real estate and other professional service areas. The changes in real estate that I believe will remain are constant communication with clients and social distancing. We may not always need to social distance, however, there will be some lingering effects having to do so during COVID-19 as people will be hesitant to gather in large groups. There may be more changes down the road to include sanitizing homes, workplaces, and public arenas. There will be great changes that will stay around after COVID-19.
Q: How has technology changed the Real Estate industry over the years?
AHH: Technology has absolutely changed the real estate industry over the years. I began my real estate career in the 1990's. At that time, we had listing books and "hot sheets" that were distributed to our offices to let us know when properties were available for sale. We also had to secure in person signatures on every document. With advanced technology, we are now able to send documents and secure signatures electronically. It seems as though we operated in the "dinosaur era" when you look back at the way business was conducted prior to the advancements in technology.
Q: What was your first job? And how did it shape or impact you?
AHH: My first job was at the Denver Public Library as an assistant in the periodicals section. I would have to get the Standard and Poors books when patrons would enter the library to do research. I learned from that experience that part of being a good, well-rounded professional involved conducting research to perfect your business and learn as much as you can to be successful.
Q: Can you tell us how you manage your work life balance?
AHH: I manage my work and life balance by putting God first in my life. I begin my day in devotion, meditation and reading the Bible. This keeps me focused, balanced, and ready to take on the challenges of each day. I also spend lots of time with my husband (Lee Hall, Sr.) and my children and grandchildren. I do not work on Sundays as I reserve that day and time to spend with family.
Q: Were there moments in your career that were pivotal to getting where you are today?
AHH: Some of the pivotal moments in my career were during the years when real estate was in a downturn. During those years I questioned whether or not I would continue to be in the industry. However, after I survived the downturn in the late 1990s and early 2000s and again in 2008, I was convinced that I would be able to continue to be successful despite the market conditions. Today, I continue to be successful as I have learned to prepare in advance for the rough times.
Q: What's one lesson you've learned in your career that you can share with our audience?
AHH: I have learned this valuable lesson that I teach to my children and my grandchildren and that is, "treat people the way you would like to be treated" and you will always live with care, compassion and concern for others. This is part of my recipe for success. 
Q: Can you tell our audience one of your most memorable moments in your career?
AHH: One of my most memorable moments in my career is when I became "rookie of the year" in my real estate company. I was very honored, but amazed and excited at the same time. I was working another full time job and did my real estate business after hours and on the weekends. I was not sure if I wanted to jump into real estate full time. However, after I became "rookie of the year" I was convinced that I had found a new path for success in a real estate career.
Q: Which woman inspires you and why? 
AHH: I am inspired by First Lady Michelle Obama. I know it sounds a bit cliché (ish) and many people are inspired by her. I am truly inspired by her accomplishments, her early years, and the fact that she was the first African-American First Lady this country has ever had. I am inspired by her as she is a "trailblazer" who I adore and admire. I like to think of myself as trailblazer as I am a "first generation" college graduate in a family of 8 children.  
I also earned my Law Degree from the University Of Denver Sturm College Of Law back in the 1980s. First Lady Michelle Obama is also an attorney who has done extraordinary work throughout her career and lifetime. She is an exceptional and phenomenal woman who inspires me every day to go the distance and achieve to the highest degree.

Q: What are some of the challenges you feel women face today?
AHH: I believe some of the challenge's women face today are operating and working in a male dominated society. Women are still dealing with the "glass ceiling" syndrome and prevented from serving in certain capacities in the business world. I must admit that we have seen some changes, however, those changes are far and few between when you examine the wealth gap and the salary gap between men and women with equal education and experience. We still have a very long way to go to close the gap in both arenas. Not to mention, when you look at race and gender, this gap is even wider and more evident. There is much work yet to be done.
Five Things About Angela Hutton-Hall

1. What celebrity would you like to meet at Starbucks for a cup of coffee? 
I would love to meet First Lady Michelle Obama for a cup of coffee at Starbucks. We would have the best, honest, sincere, genuine, and heartfelt conversation. I just believe it would be like we were "old friends" from the neighborhood.
2. What was your favorite subject in school? 
My favorite subject in school was English. I love to read, write, and analyze.
3. If you could go back in time, what year would you travel to and why? 
If I could go back in time, I would travel back to 1981. This was the year I graduated from high school and started college. I have a secret passion to become a Meteorologist. When I started college, I declared my major as English. However, I am truly a "closet Meteorologist" and wish I could have pursued that career path. I am fascinated with weather patterns, cloud formations and finding early warning solutions for Hurricanes and Tornados. My family refers to me as the "weather girl."
4. What app can't you live without?
I am not so connected to technology that there is not an App I could not live without. I guess that is due to the fact that I have been in business many years prior to the invention of Apps and I would be able to operate as I did prior to the App world.
5. What is the best gift you have been given? 
The best gift that I have been given is the gift of "Life." I strive to live each day to the fullest as tomorrow is never promised.