She is a Nationally Recognized Non-Profit Executive, Inspirational Speaker & Organizational Strategist. Meet Executive Director of the Latino Leadership Institute at the University of Denver Joelle L. Martinez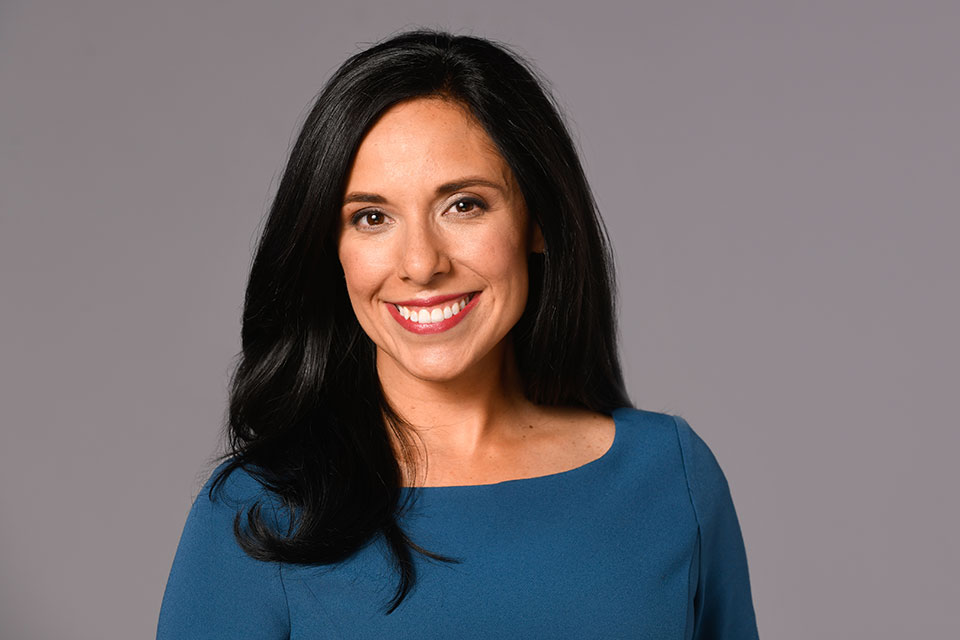 Prior to the Institute, Joelle spent more than 15 years building winning business development, public affairs, and media strategies for Fortune 500 companies. In 2017, Joelle was named one of the 25 most powerful women by the Colorado Women's Chamber of Commerce.
Q: For those in our audience not famous with the Latino Leadership Institute, can you tell us about the organization and its mission?
JM: The Latino Leadership Institute (LLI) was founded in 2013. We knew that the nation's economic, social, and global competitiveness relied on the success of the emergent Latino population. However, we also knew that demographic growth does not determine our leadership destiny.
The LLI prepares Latino leaders for positions of power and influence, collects and shares relevant data about the growing Latino populace, and partners with organizations to create a more inclusive mindset. With the context that Latinos have contributed significantly to the U.S. for centuries, the LLI believes that all organizations innovate the most when their leadership reflects the diverse population of the nation. We believe that reflective leadership is not a matter of chance; it is a matter of choice. And, we choose to lead our communities, organizations, and country towards a destiny of greater inclusion and impact.  

Q: Since taking over as Executive Director in 2015, can you share some of the programs or accomplishments under your leadership?
JM: In less than six years, the LLI has identified, prepared, and elevated over 250 Latino professionals to new positions of influence across sectors and industries. We work with individuals and organizations across the country as content experts on Latino demographics, Neuroleadership, science-based and results-driven inclusion courses, and leadership of the 21st Century. I am proud that all of our work is grounded in a deep appreciation for culture, heritage, and history.  
But what I am most proud of is the team I have the privilege of leading. It's not every day that you can marry your passion and expertise for creating meaningful change with a team that is just as driven and dedicated. Together, along with our Board and others, we have already begun to change the power paradigm for those whom we directly work with. We are looking towards a promising future where we will continue to think bigger and do more.

Q: Tell us what you were doing prior to joining LLI and why you decided to accept the position as Executive Director.
JM: I was a political strategist for most of my career. I spent time consulting on major campaigns, leading communication efforts, and designing public policy awareness campaigns. I took a brief break from politics and worked at a financial institution, but I quickly returned to my passion of empowering communities through civic engagement. 
When I met with the founders of the LLI, I had a real case of impostor syndrome. I had no idea why they would want me to help launch this effort. After our initial meeting, I went and talked to my grandfather. He was losing his battle with cancer and it would be one of the last conversations I would have with him. But, it changed the trajectory of my life. He was a teenage father who, when he first attempted to apply for a job, was discriminated against. This experience led to a career as an international union leader. He worked tirelessly to ensure that people did not face the same challenges he had faced in his career. He told me that, when you are in your final days of life and everyone wants to tell you about all the good things you did, you can only think about the things you were too afraid to do. He didn't want my fear to get in my way. He also told me that while progress was made during his time, there was so much more to do to change the power paradigm. He told me it was simply my time to lead and continue this important work.

Seeing what has happened and is happening in society today, I can honestly say that he knew exactly what he was talking about. There is so much work still to do to address systemic oppression and a culture of exclusion. The final thing he said was that we can't just convince those in power that we belong in positions of influence, we must do the hard work of convincing ourselves first. 

So that is the premise of the work we do: prepare ourselves and others for a real sense of belonging in positions of power and influence. And when we succeed we will have created reflective leadership throughout organizations and communities. This will allow us to realize the awesome opportunities that diversity can bring.

Q: After you completed your education, where did you feel your career path would take you?
JM: I was planning to go to law school, but my grandmother was running for congress and I began working on her campaign. I never made it to law school because I had one amazing political job after another. My grandmother and I opened our own consulting firm. I was able to work on some of the most important policy of our day and alongside some of the most powerful people in the country. It was awesome and, while I do miss it, I got out of the political game at just the right time.
Q: What is one word of advice you can offer to young women who want to reach your level of success?
JM: When you get to a position of power and influence, give your power away. Pave the path for others to follow. Open the door to opportunity a bit wider. We are so motivated to keep our power when we get it that we fail to realize that our individual power can multiply in size if we share it with others and create collective power. 
My grandmother always said that it is important to be the first and break down barriers. But, the biggest obligation we have is to make sure we are not the last. 

Q: Can you tell our audience one of your most memorable moments in your career?
JM: December 14, 2012. This was a day I will never forget. It was the day that young, innocent children lost their lives at Sandy Hook Elementary. I happened to be at the White House. My husband was with me and it was his first time ever in the White House. I was so excited to share with him what I did, the people I knew, and the festivities that abound during the holidays in D.C. We had two young children and it was the first time we left them with my parents. At some point in the day, I learned what had happened from key members of the cabinet. 
My first instinct was to talk to my own kids and hold them tight. I also immediately wanted to dig in and work on commonsense reforms. But I paused as President Obama and Mrs. Obama came out of the situation room to talk with all of us. I watched as the Commander in Chief of our nation cried. I watched as Mrs. Obama found the strength to hold his hand in support. On this day, I didn't just see leaders, I saw two parents grieving for a nation and longing to hug their own children. I realized on that day that no matter where I am or what I am doing, I am always a mother first. This realization both grounds me and lifts me up when I need it the most. It makes me a better leader, especially in defining moments.

Q: Which woman inspires you and why?
JM: There are too many inspirational women in my life to mention just one. I give a whole keynote on how my mom and grandmothers shaped me as a leader. But, I find the most inspiration these days from my daughter. At ten years old, she already has such strong character. She is loyal and caring. She is smart and humble. She is tough and talented. When she was in Kindergarten, the teacher asked her what she wanted to be when she became an adult. She said she wanted to work for the Broncos. The teacher assumed she wanted to play football. She quickly corrected the teacher and said that she wanted to be the CEO of the organization, not a player. She challenges me, encourages me, supports me, and motivates me. I would be remiss without saying that her twin bother is equally my inspiration for all the same reasons and because he gives the very best hugs when I need them the most. 
Q: What are some of the challenges you feel women face today in the workplace?
JM: I have mentioned some of them already: impostor syndrome and believing that our success is simply because of good luck; confidence in the value I bring to positions of power; and, being a great leader and an exceptional mother. I fail most at taking care of myself. I drive myself too hard and have faced health issues at times because of it. I have finally realized that I can't be good for anyone if I am not good to myself first. 
Five Things About Joelle L. Martinez

1. If you could share a meal with any 4 individuals, living or dead, who would they be?
Albert Einstein
Ruth Bader Ginsberg
Mahatma Gandhi
Frida Kahlo
2. If you could go back in time, what year would you travel to and why?
I would go back to 2007. I didn't know it at the time, but this would be the last year that I would benefit from having my great-grandparents and all four of my grandparents alive. I grew up in a very close family and I had a special relationship with all of them. I would enjoy the small talk and the deep conversation. Each served to ground and inspire me. I would go back in time just to have one more conversation, ask one more question, and give them one last hug.
3. What's your favorite family tradition? 
I love Sundays, especially during football season. I am a proud Denver Broncos fan and season ticket holder. I love watching home games with my family while eating my mom's green chili. Some of my best memories have been made while attending the games with my grandparents, parents, brother, aunts, uncles, cousins, husband, and children. There have been games when we had five generations in attendance. Last year the NFL honored me with their Hispanic Leadership Award. It was so special to enjoy this day with my family at one of my favorite places on earth. 
4. What app can't you live without?
I don't have many apps loaded on my phone, but I probably use Facebook the most. But, I could live without Facebook. I cannot live with TeamSnap. Both of my twins play soccer and keeping up with their schedules, uniforms, and training requirements would not be possible without this app. It keeps me organized and gets them to where they need to be in the right jersey.
5. Any hobbies?
I am proud Colorado native and I love skiing with my family. It is another family tradition that has been passed down from my grandparents and father. I love that it is now something I do with my husband and children. I also love to read. I probably read two to three books a week.