Her Passion is People & She Thrives off the Adrenaline of Making Them Happy While Assisting Them with Their Search for Their Future Home. Meet Denver Real Estate Agent, Elise LoSasso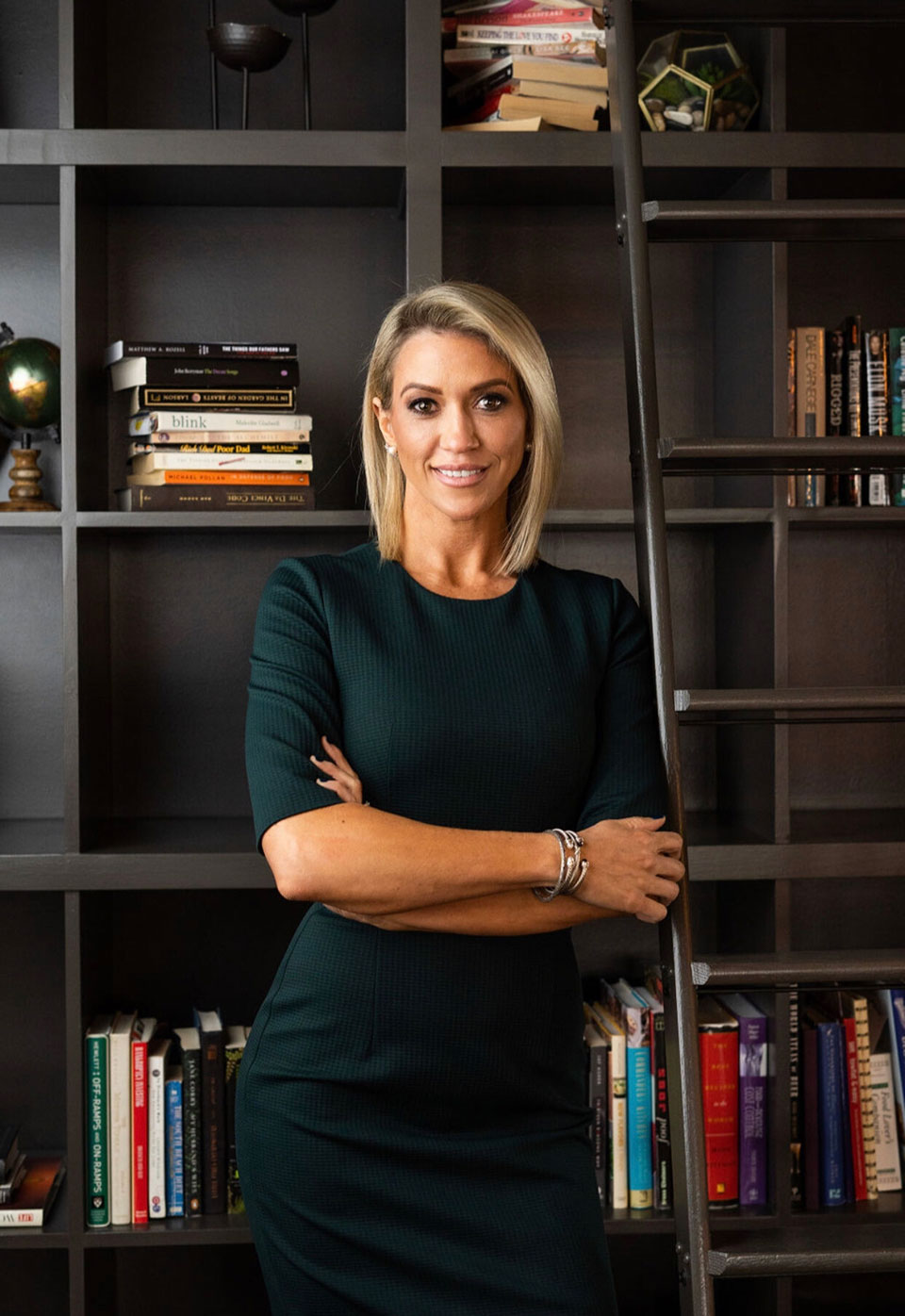 Q: How long have you been active in Real Estate? 

EL: I've had my real estate license for 3.5 years and it's been nothing short of a crazy adventure! 

Q: When did you know your career path would be as a Realtor? 

EL: Before entering real estate, I worked as a Paralegal, Engineering Executive Assistant and then took a job in luxury leasing at high rise in Denver, where I first cut my teeth and acquired a taste for real estate transactions. I soon began to thrive off the adrenaline of finding people a place they could call home and a place they loved. I always felt that real estate was "whispering" to me but didn't realize how much I would love it until I got my license and started working with Savvy Realty.  

Q: Do you specialize in certain types of properties? 

EL: I work all over the city in every budget range, but I have a huge place in my heart for taking vintage homes and restoring them or rebuilding them into something amazing. These projects are 1M+ and I adore selling and designing for luxury builds. My husband, Stephen Tuck, is a developer, and together, we buy homes and turn them into something beautiful whether fixing them up or taking them down to their studs or original charm and rebuilding.  

Q: Can you share with our audience what Buyers and Sellers can expect when they work with you? 

EL: I am a one stop shop for all real estate services from residential real estate to property management to interior design to real estate investing.  You don't need to look beyond me for anything else. 

Q: With Covid-19 there's a lot of changes going on … what changes have you seen that you feel will 
remain in Real Estate? Do you think there will be more changes? 

EL: The real estate market is hotter than ever and it's nothing but a seller's market! It's being driven by interest rates, pen-up buyer demand due to quarantine and desire to capitalize on selling and purchasing before the election and another possible shut down. Due to covid, we are seeing everyone want/need their office space to me tranquil, spacious and from home! We're also seeing many people purchase outside the inner city so they get more bang for their buck and on larger lots so that they can play outside.  

Q: If we interviewed all your past clients … what is "one" common word that comes up when they 
describe working with you?

EL: I am 100% dedicated to my clients and very responsive 24/7. I am also one of the most competitive agents in Denver and will fight for my clients to not only get the best deal but to fulfill their wants/needs list. 

Q: After high school, where did you feel your career path would take you? 

EL: I always wanted to be a writer in NYC....maybe retirement? :)  

Q: Can you tell us how you manage your work life balance?

EL: My lifestyle is my career. Work/life balance is tough as I am always available to my clients. In my off time you can find me cooking, hiking/camping or simply socializing with my inner circle. I live for real estate and it's my passion - that's what makes me a good agent.  

Q: What's one lesson you've learned in your career that you can share with our audience?

EL: Always stay humble and remain teachable - the minute your ego gets in the way, you will have a hard lesson to learn and it will continue being taught to you until you learn from it!  

Q: Which woman inspires you and why? 

EL: Brene Brown is a large part of my life. Her rigorous honesty, ruthless conversation and gentle humor is what we all need. Her experience, wisdom and adventures in life keep me going. 


Five Things About Elise LoSasso 


1. What celebrity would you like to meet at Starbucks for a cup of coffee? 
I would have LOVED to sit down with Anthony Bourdain but living celeb would be hands down David Byrne!  

2. On a scale of 1-10 how funny would you say you are? 
I would say a 5 ;) I take myself too seriously.  

3. What's the most daring thing you've ever done? 
I got sober over 4 years ago. That was daring, hard and beautiful. My life is indescribably better and more fulfilled.  

4. What app can't you live without? 
Amazon!  

5. Who is your favorite author? 
Brene Brown or Roald Dahl!