She's a Successful Small Business Owner & an Active Member in Her Community. A Conversation with Stephanie Carter, President & Co-Founder of Wallaroo Hat Company.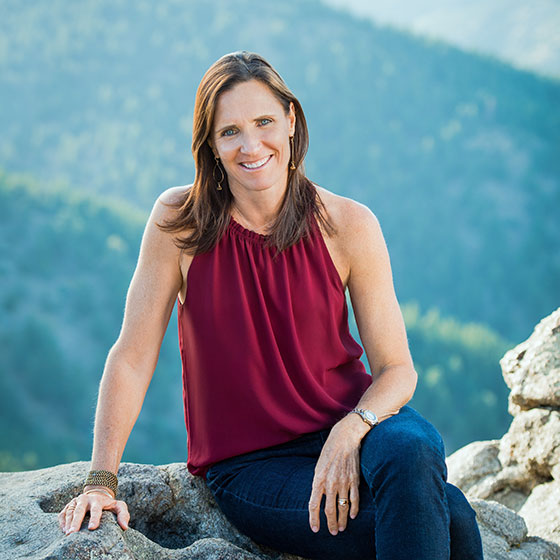 Q: How long have you been in business and how did you decide to start Wallaroo Hat Company?
SC: I founded Wallaroo in 1999 when I noticed a need in the headwear industry for sun protective hats that combined fashion with function. We were pioneers in the sun protection industry as very few companies were producing items with a UPF (ultraviolet protection factor) rating at that time. Since Wallaroo Hat Company's debut over two decades ago, I have grown the company into a leading global brand and certified B Corporation. Wallaroo is now represented in over 10 countries including, Canada, Mexico, Costa Rica, Japan, and the United Kingdom.
Q: What was your mission at the outset?
SC: During a trip to Australia in 1999, I learned the Aussie secret to sun protection: crushable, washable, wide-brimmed, UPF 50+ fabric hats available in ultra-fashionable and colorful styles and patterns. This led me to launch Wallaroo, a brand that merges fashion and function. Our mission has always been to focus on attractive ways to protect people from the dangers of the sun and to partner with organizations that focus on skin cancer education, research, and prevention. 
Q: What are some of your more popular sun hat designs?
SC: In 2019 Wallaroo introduced a new line of hats made from an innovative new material called "flexi-weave". This material has the feel of cotton and the durability of a packable polyester. We have several hats made from flexi-weave including the Palm Beach for men and the Caroline for women. These hats are great for travel as they can be folded and packed inside a variety of bags and suitcases. Another popular hat this summer is the Montecito. It has a "rancher style" crown that is very on trend right now and a larger brim for maximum sun protection. It is available in 3 colors and is lightweight and UPF 50+.  
Q: Did you have business experience before you started?
SC: Before starting Wallaroo, I practiced law for ten years in Boulder, Colorado. I also started a company that imported Mexican handicraft items and furniture. I speak Spanish fluently and enjoyed traveling to Mexico to purchase the items we were selling. Both of those experiences gave me a lot of background for starting Wallaroo as I needed both the legal background and the international importing experience in my day to day activities.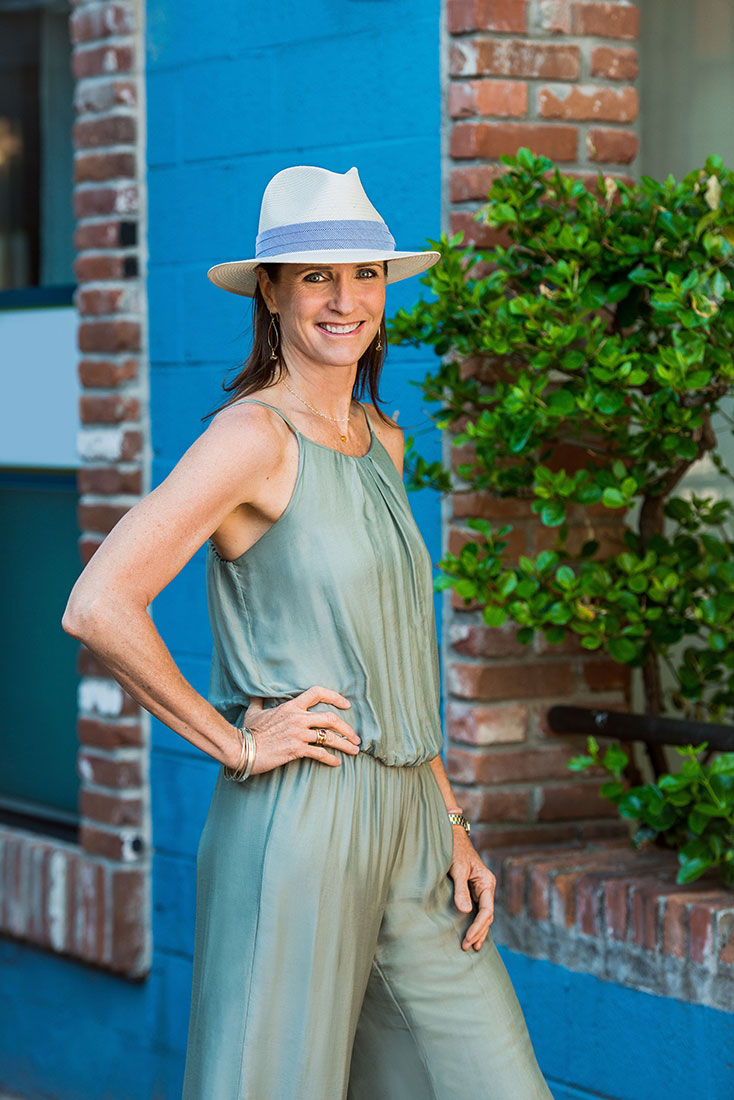 Q: What has surprised you about business ownership?
SC: What has surprised me most is how much I enjoy what I do. There is something incredible in building a business from the ground up and watching it take on a life of its own. We started Wallaroo in a home office and a small garage, and we have grown into an international company with Distributors all around the world. Hard work pays off and I have learned that if you are passionate about what you do and enjoy your work then success will follow as a natural result of that effort. 
Q: How has your business been since Covid-19 came on the scene?
SC: Like most other companies, Wallaroo has had some challenges as a result of the Covid-19, pandemic including shutting down our operation for 12 weeks. We suffered some financial losses but remain confident that we will endure this hardship. Wallaroo customers are incredibly loyal and are continuing to buy a lot of hats. One advantage of being in the headwear industry is that people haven't stopped needing protection from the sun and the dangers of skin cancer are still very present. 
Q: You have a JD degree from the University of Denver School of Law. Why did you want to pursue a career as an Attorney?
SC: My father was a lawyer and from a very young age I realized that the work he did was important to people's lives and I wanted to do something that could make a difference in the world. As an attorney I knew that I could be an advocate for people who are less fortunate than myself and that was one way I could give back to others. I also speak Spanish and I loved being able to work in a different language and help clients who could not navigate the legal system due to the language barrier. 
Q: Can you tell us how you manage your work life balance?
SC: I am a dedicated yoga practitioner and meditator. I make sure that I include these practices in my daily routines. I also love hiking and I do a sunrise hike at least twice a week to maintain my cardio fitness. I appreciate that we are our best versions of ourselves when we make time to slow down and enjoy life. I think it is critical to have a good work/life balance and take time for self-care and nurturing activities. Especially now with the Covid-19 pandemic it is more important than ever to spend time outside in nature and stay connected to the things that really matter like family and health. 
Q: What's one lesson you've learned in your career that you can share with our audience?
SC: I believe if you pursue a career that helps make the world a better place, it will pay you back in dividends. For over two decades I have been working to create a product that helps protect people from the sun and giving back money to skin cancer research, education, and prevention.  
Aside from Wallaroo, last year I co-founded a nonprofit organization called, PridePads Africa (www.pridepads.org). Our aim is to provide affordable, biodegradable sanitary pads to girls and women in rural Cameroon, Africa to ensure that they stay in school and complete their education. We also provide menstrual health education to women in Africa to try and help de-stigmatize this issue. Empowering girls and young women is a mission that is very close to my heart and something that I am passionate about. I believe the key to success is to leave the world a better place than you found it. 

Q: What advice would you give to young women who want to pursue their dream and start a business? 
SC: Go for it! The world needs more female, business leaders. The future is bright for women and the more we can come together to support each other the easier it will be. We should build each other up and encourage women to take risks and pursue careers that might feel out of their comfort zone. No change can happen without a little bit of discomfort, but it is worth it in the end. We need to pioneer these changes to make it easier for the generations of young women coming after us. 
Q: Which woman inspires you and why? 
SC: Michelle Obama is a huge inspiration to me. Her mission to inspire and empower women across the globe is so important. As someone who works to empower and educate young women in Cameroon, I stand in awe of her work and am motivated to keep showing up and doing the work that I know is important to help others succeed.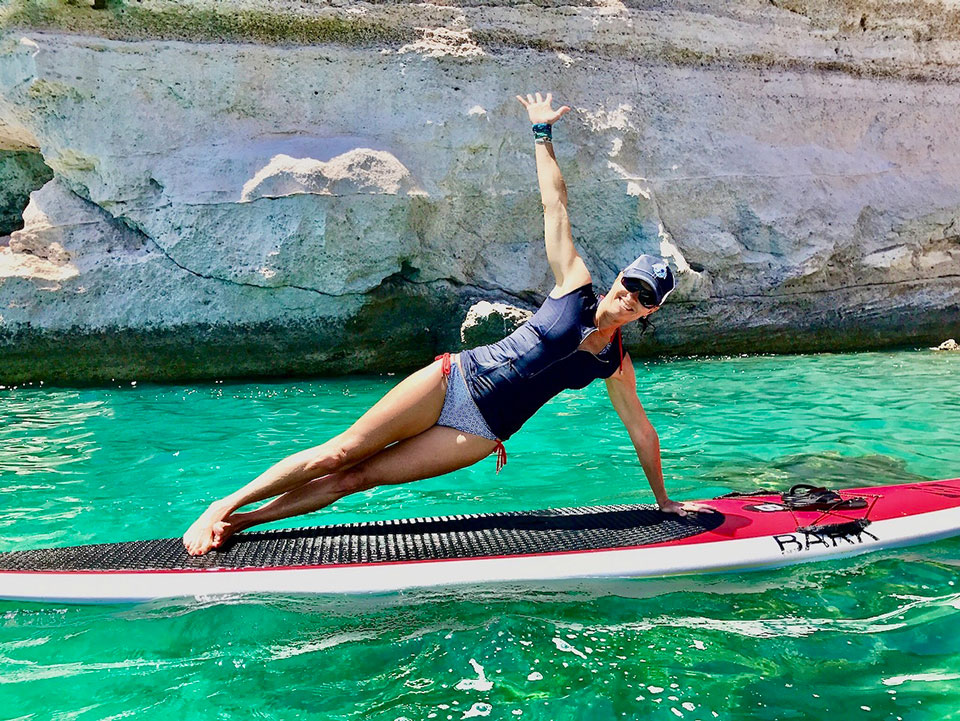 Five Things About Stephanie Carter

1. If you could share a meal with any 4 individuals, living or dead, who would they be?
Nelson Mandela-his message of peace and his work to end the atrocities of apartheid would make for very inspirational dinner conversation. 
The Dalai Lama-I met him once briefly, but I would love to sit with him and share a meal; he is the embodiment of everything I strive for in my life. Peace, compassion, and commitment to making the world a better place. 

Mother Teresa- She was such a strong, compassionate woman who brought a sense of light to the world. Her work with lepers and the poor is impressive. To live your life in service to others is something I greatly admire.

Katherine Hepburn- She is the total embodiment of a strong, intelligent, and quick-witted woman which I love. She also had a strong sense of style and was an icon in the film industry. She pushed for change at a time when it was undesirable and unwelcome and made history by doing so. 

2. If you could live anywhere, where would it be?
Australia. Not only is it the country that inspired Wallaroo, it's where my husband is from!
3. Would you rather vacation in Hawaii or Alaska, and why?
Hawaii, Wallaroo hats look amazing on the beach!
4. What app can't you live without?
My world clock app, I never stop traveling! (although since the onset of Covid- I have not traveled at all. I am looking forward to getting back to my world travels.)
5. Do you have any hobbies?
At the moment, my biggest passion is PridePads Africa, my non-profit organization that provides biodegradable sanitary pads to girls and women in rural Cameroon. Access to affordable biodegradable sanitary pads ensures that girls stay in school and complete their education.
I also enjoy stand up paddle boarding and take a 10 day trip to the Sea of Cortez every spring to camp, relax and reconnect with nature. I've also been known to do a headstand or two on a paddleboard!