Her Lifelong Goal Has Been to Help People Get Their Health to the Most Optimum Point. Meet Sara Lohmeyer of Bodies on Point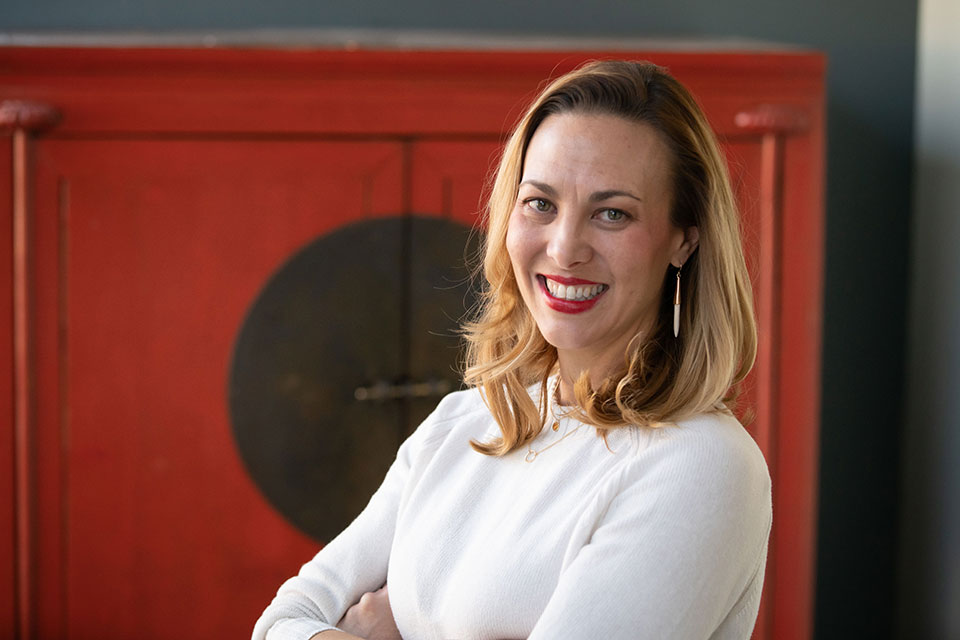 As a graduate of the Colorado School of Traditional Chinese Medicine in Denver, CO, with her MS in Traditional Chinese Medicine and a licensed in acupuncture. Sara has spent her entire life studying the body from being a dancer to a being a Pilates instructor to treating patients with acupuncture and Chinese Medicine. HBer lifelong goal has been to help people get their health to the most optimum point. Prevention is the best medicine.
Q: Tell us about your business Bodies on Point and the services you offer?
SL: Bodies on Point is a full service Acupuncture and Traditional Chinese/ East Asian Medical Clinic. I am a licensed acupuncturist and herbalist and I treat patients for everything from pain to perimenopause to stress to digestive issues and I have patients that range in age 6 to 75!
Q: How long have you been in business and why did you decide to be an entrepreneur?
SL: have had my business open since April 2017. I come from a long line of entrepreneurs- my mom owned a dance studio for 35years, my dad owned a private insurance adjusting business for 28years, my grandfather was a self-employed tv radio repair man for 40 years! Owning my own business just seemed natural and I felt like I wanted the most flexibility as a mom of 2 busy boys and a wife to a self-employed Optometrist
Q: How has acupuncture helped you personally?
SL: I first had acupuncture when my son turned breech and was able to have a natural childbirth at home. My second time was when my second son was a week late and he was born the next day. I felt like it was a calling to study the body deeper and in a natural way, so I went to school for acupuncture and herbal medicine. Every day I have the tools to keep myself healthy and my family and community healthy! I'm able to stay healthy in this crazy time as well as manage my stress and anxiety!
Q: Can you tell us what types of Herbal Medicines are available to us and how they can help us?
SL: I make my own tinctures and salve for everyday issues- stress, common cold, upset stomach, allergies, pain, skin issues, energy, and focus. These tinctures are easy and safe for the entire family as well as pets! I also carry raw herbs that can be mixed and taken as a tea for more specific/ serious issues for individual patients.
Q: If there's one Herbal Medicine we should be taken daily what would you recommend?
SL: Hmmm . . . tough call because It really depends on what's going on . . . but if we are going with the state of the world right now- I'd suggest 2- My Immunity tincture to prevent any kind of sickness now and going in to the fall/ winter. My other would be R&R which is AMAZING for dealing with stress and restless sleep! Both can be taken daily (Immunity am and R&R at night or whenever stressed) and are conveniently taken under the tongue as needed.
Q: After you completed your education, where did you feel your career path would take you? 
SL: I hoped that I could create a wellness space near my home where I could offer services to the community and I'm hoping to find a non-profit in the Whittier neighborhood so we can offer more services to those who are underserved. I want everyone to have access to this low cost and easy way to stay healthy!
Q: Can you tell us how you manage your work life balance?
SL: It's a daily struggle with 2 boys each in 2 year-round activities and a working husband but I try to remember that everything works out the way it should and that sometimes I need to roll with the punches and not stress. . . easier said than done! Daily exercise and daily meditation and getting in acupuncture with colleagues when I can!
Q: What's one lesson you've learned in your career that you can share with our audience?
SL: Everything always works out the way it's supposed to and having good intentions in your heart will always lead you to success.
Q: What advice would you give to young women who want to purse their dream and start a business? 
SL: Same- everything works out the way it's supposed to and if you are doing things for the greater good, you will find the path
Q: Which woman inspires you and why? 
SL: So many women!!! My mom was my first inspiration - she raised 3 kids and build a business from the ground up without a college education. I am currently obsessed with several women I've recently met on Instagram who are business owners, acupuncturists and working in the community!
Five Things About Sara Lohmeyer
1. What celebrity would you like to meet at Starbucks for a cup of coffee?
That's tough! Probably someone in politics like Elizabeth Warren or Kamala Harris or Alexandria Ocasio-Cortez because I'm hopeful that they will bring the shift we need in the world. I'm fascinated that they are always well spoken and calm and collected. But I'd love to meet my childhood star Madonna . . .
2. What would you sing at Karaoke night?
Always "Living on a prayer"
3. If you were a superhero, what would your special powers be?
Teleportation- I'm always too impatient in the car!
4. What app can't you live without?
Spotify or my calendar, 
5. What do you like to do when you have a day off?
Lately it's been hiking in the foothills with my husband, boys, and dog! Or sometimes just hanging in my backyard garden with the boys!