As Your Real Estate Agent, She will do Everything She can to Provide a Remarkable Home Buying & Selling Experience. An Interview with Madison Kissel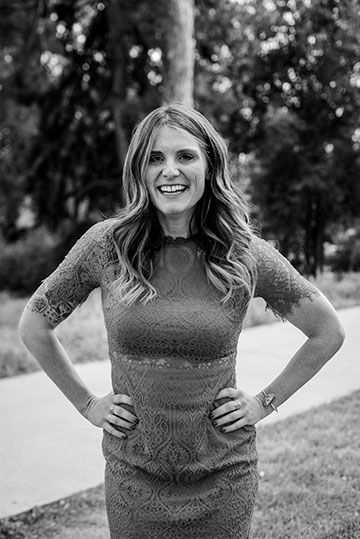 Q: Can you share with us what made you decide to have a career in Real Estate?
MK: I kind of fell into real estate actually. In 2015, I was two semesters away from graduating with my BSN nursing degree from the University of Colorado. But then, life happened. I had a very severe snowboarding accident. I broke both legs during the crash and was confined to a wheelchair for six months. I had been bartending my way through nursing school, but that wasn't an option in a wheelchair! So, I reached out to one of the regulars I had at the bar I worked at who did his monthly real estate happy hours at our restaurant. He was a top producer and always mentioned that I would be "good" at real estate if anything ever changed. Well, something had definitely changed! So, I reached out to him very informally on Facebook begging for a job. 
I started as an office intern for the firm, moved up quickly to his executive assistant, and then became his buyer's agent before going out on my own officially in 2017. Since then, I have been insanely fortunate to have found my true path in life. I always knew that I wanted to take care of people, particularly during a trying time. I absolutely love what I do, and I get to be involved in a very intimate time for my clients. I love that they trust me to lead them on the right path. Real estate helps fuel my passion for helping others and connecting with them on a deep level when they need it the most, similarly to why I was drawn to nursing originally. I was hesitant to become a realtor because I didn't want to be in "sales", but I don't view what I do as sales – much more like consulting as a trusted advisor.

I think my drive stems from my upbringing. I was born in Dayton, Ohio. My mom was a single mother, and we didn't have much while growing up. I now have the opportunity for my own financial freedom for the first time ever, and I am able to empower my clients to do the same with building wealth through their real estate. Being able to finally personally be financially independent and have the opportunity to travel where I want, take myself back to college, give to the non-profits I want to, when I want to, and how I want to. I am able to have more of a say in my communities and have found a glowing confidence that I never knew I had.

Q: After high school, where did you feel your career path would take you?  
MK: I was hellbent on being in the medical field. I love taking care of people and being a valuable resource for others during a challenging time is so rewarding to me. With what I have found in real estate gives me that same feeling of fulfillment.
Q: What was your first job? And how did it shape or impact you?
MK: My first job was the summer in high school at a small grocery store called Winn-Dixie. It showed me that I never was going to be complacent being average. Even with that job, I moved up quickly at 16 years old from a bagger to a cashier to a pricing associate to an assistant manager. I always want to be the best at what I do and give each and facet of my life my all.
Q: What do you think are the ingredients that keep you as a top Realtor year after year?
MK: Dedication, determination, and a lot of hard work. There is no secret sauce to this business or a key to success. It's late hours, sacrifices, and lofty goals that are meaningful to you personally.
Q: How do you help first time buyers come to a decision?
MK: The best way to be there for first time homebuyers is to really BE THERE. Being attentive to their needs and patient is all it takes. When someone gives me the opportunity to advise and advocate for them, I never take that lightly. I want my clients to always feel taken care of and know that I am always, always putting their best interests first.
Q: Can you share with our audience what Buyers & Sellers can expect when they work with you?
MK: I always say when you hire me, you hire four licensed, full time realtors too! I have a full-time assistant, a full-time buyer's agent, and a full-time transaction coordinator. I am always the main point of contact for the client at every step in the process but it's such a massive benefit to them (and me!!!) for me to have a team who makes sure we don't miss a beat. I am also ALL about open communication. I ask a TON of questions to get to know a new client and really adhere to what they are looking for and what they want out of the process. I always tell my folks that I control the process, but YOU control the decision-making. I'm just here to add value and knowledge throughout the way. I also like to think I'm pretty fun to work with :P Who wants to be bored and stressed when finding a new home?
Q: What's one lesson you've learned in your career that you can share with our audience?
MK: This entire career is full of very high highs and very low lows. It's hard to control your emotions and feelings. At the end of the day, this is not about us. We are just there for our client. Moving is one of the most stressful times in a person's life, and I want to be their rock. My sole job is to be my client's constant. So, as I am internally riding the real estate rollercoaster (which changes hour by hour quite literally), I don't show it. It's never about me. It's all about my peeps.
Five Things About Madison Kissel
1. If you could talk to one famous person past or present, who would it be and why?
I think at this point, I would love to talk to Martin Luther King Jr. For obvious reasons, I'd be interested to see what he has to say about our country's current climate. 
2. What were you like in high school? 
I was a NERD! I was a huge dork!!! I was about 80 pounds heavier, focused solely on school and getting good grades, and played World of Warcraft in my spare time!
3. What was your favorite candy as a kid?
I remember being a huge connoisseur of lunchables after school.
4. What app can't you live without?
While I do love Instagram like any good millennial does, I couldn't live without my Salesforce CRM app. It helps me stay in touch with my active clients and past clients who I want to check in with.
5. Do you have any pets?
Oh yes, so glad you asked! We have 3 furry baby girls – Cali, Luna, and Ophelia. Three rather large dogs. During quarantine, we almost got crazy enough to think we could do a 4th!