She is Supportive, Knowledgeable & Passionately Committed to Help Each of Her Clients Achieve Their Real Estate Goals. Meet Denver Real Estate Agent, Kathy Boyle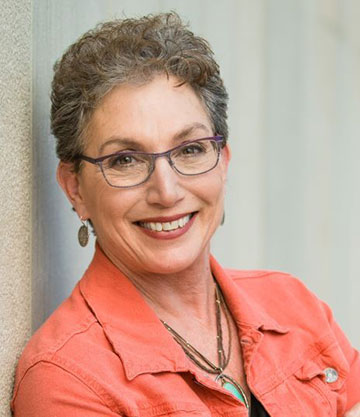 Q: Can you share with us what made you decide to have a career in Real Estate? 
KB: Real estate has always been a part of my family's business. My dad Bruce Katchen started as a young commercial developer in the 1950's and opened Katchen and Company in 1962. By 1990 my husband Ed Boyle joined him in business and expanded the company into a boutique full-service commercial real estate firm. I always loved the dynamics of real estate but didn't join in until I could bring my own expertise and delve into the residential realm. 
As a Colorado native, I bring my extensive experience and understanding of the Denver landscape to help people identify their lifestyle, passions and dreams and find them their home that makes those dreams a reality. 

Q: Can you share with our audience what Buyers & Sellers can expect when they work with you?
KB: When it comes to buying or selling a home, it is more than just a transaction: it's a life-changing experience. That's why I provide exceptional, personalized service for all of my clients. I take great pride in the relationships I build and always work relentlessly on the client's behalf to help them achieve their real estate goals. My philosophy is simple: Clients come first. I pledge to be in constant communication with my clients, keeping them fully informed throughout the entire buying or selling process. I believe that if you're not left with an amazing experience, I haven't done my job. I don't measure success through achievements or awards but through the satisfaction of my clients. 
Q: With Covid-19 there's a lot of changes going on in the world … what changes have you seen that you feel will remain in Real Estate? Do you think there will be more changes?
KB: Throughout Covid I've seen both buyers and sellers act with a greater sense of urgency and intention than in the past. People want to make important changes in their lifestyle while they can act. 
Between the incredibly low interest rates and the importance of having a home that is so much more than a place to eat and sleep, it changes people's perspective on what's really important in their home, their surroundings and access to outdoor space. These things I believe will continue.

Q: If we interviewed all your past clients … what is "one" common word that comes up when they describe working with you?  
KB: Knowledgeable and Genuine.
Q: Can you share which woman inspires you?
KB: I can't say there is just one. I see women everyday who inspire me in different ways to do my job better, care about my community, be the best woman for myself and my family…it's everchanging and there are amazing women that come into our lives all the time.
Q: What's one lesson you've learned in your career that you can share with our audience?
KB: There are many real estate professionals in the industry but hiring the right person is about relatability, experience, communication, and trust. Buying or selling real estate is the largest transaction that most people will ever go through. Making sure you have the right people on your team to make it successful starts with the right broker.
Q: What are some of the challenges you feel women face today?
KB: I feel that women aren't taken as seriously as men. Women are better multi-taskers, communicators, have empathy and understanding but constantly are underestimated and can achieve anything. I work every day to do my job and live my life with strength, integrity, and smarts.
Five Things About Kathy Boyle
1. If you could talk to one famous person past or present, who would it be and why?
I would love to talk to Golda Mier. She was a strong passionate woman that was both a pioneer, visionary and a political strength that worked to establish the state of Israel and became the 4th Prime Minister.
2. What's your favorite TV show of all time?
Tough to narrow it down to one…
3. What's your favorite city and why?
I love Denver… it's the city I always wanted it to be in my 20's. Culture, arts, music, food, and access to the outdoors. The weather is amazing and no humidity! I could do with less traffic.
4. Favorite dessert?
Dark chocolate lava cake with coffee ice cream
5. Who is your favorite entertainer?
Hugh Jackman