A Conversation with Debra Austin, JD, PhD, Professor of the Practice of Law University of Denver Sturm College of Law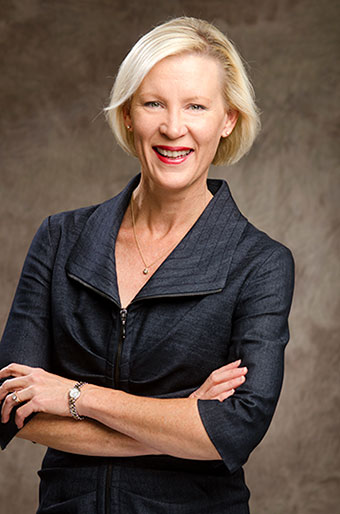 Q: You're a Professor of the Practice at the Sturm College of Law at the University of Denver, can you tell us about the courses to teach and why you chose those areas of law?
DA: I teach Lawyering Process, which is a legal research, analysis, and writing course for first year law students. I also teach Professionalism and Well-being Skills for the Effective Lawyer. This class is based on my research into improving brain health and mental strength, which research shows can enhance both well-being and performance. While I focus on the law student and lawyer community, my research is applicable to everyone.
Q: Can you tell us about the University of Denver Distinguished Teaching Award in 2019 you received and what it meant to you?
DA: I was nominated by my students, so it was very rewarding to be recognized for my impact on them.
Q: What do you enjoy most about your career as a Law Professor?
DA: There are two really fantastic components to the work of a professor. The first is being able to help students build knowledge and skills on their journey to make an impact with their degree. Students go to law school with many different objectives in mind and helping them to move toward achieving their goals is very gratifying. The second is knowledge-building and sharing that with students, colleagues, and the community. 
I am a lawyer well-being scholar and advocate, so my scholarship can help both students and lawyers. Research indicates that my community suffers from higher than average rates of anxiety, depression, problem drinking, and suicide risk. I write, speak, and teach about how neuroscience and psychology research can help my community learn to build or recover brain health, and to enhance mental strength.

Q: Which woman inspires you and why? 
DA: Climate and environmental activist Greta Thunberg inspires me because she has an unbridled passion for her work, and she has an uncompromising attitude as she pursues it. Many women, and I am included in this group, have had to develop workarounds to succeed. We adapt to existing systems to make our contribution. Ms. Thunberg models fearlessness and disregards existing systems as she brings attention to the most serious global problem we face. I am grateful to her.
Q: What advice would you give to young women who want to succeed in the workplace?
DA: Make self-care a priority. When you eat nutritious food, you fuel your body and brain. When you exercise, you empower your body and your brain. When you get sufficient sleep, you sustain your cognitive capacity. When you manage your stress, you protect your mental and physical health.  
Q: What's your advice for women in male-dominated fields?
DA: Help each other. Seek mentors that you admire. Pay it forward by mentoring someone who is newer than you are in your office, organization, or field. All organizations are improved with women in decision-making roles. Let's work together to bring more women to the table.  
The legal field can be extremely competitive, but research shows that collaborative models of problem-solving are more effective than competitive ones. Adversarial posturing has not worked to solve society's problems. If we want to leave a better world for our children and grandchildren, we need new ways of working together. Women are needed to lead these initiatives.