She's a Powerful Leader that Focuses on Putting More Coloradans to Work. Our Exclusive Interview with Denver Metro Chamber of Commerce President & CEO Kelly Brough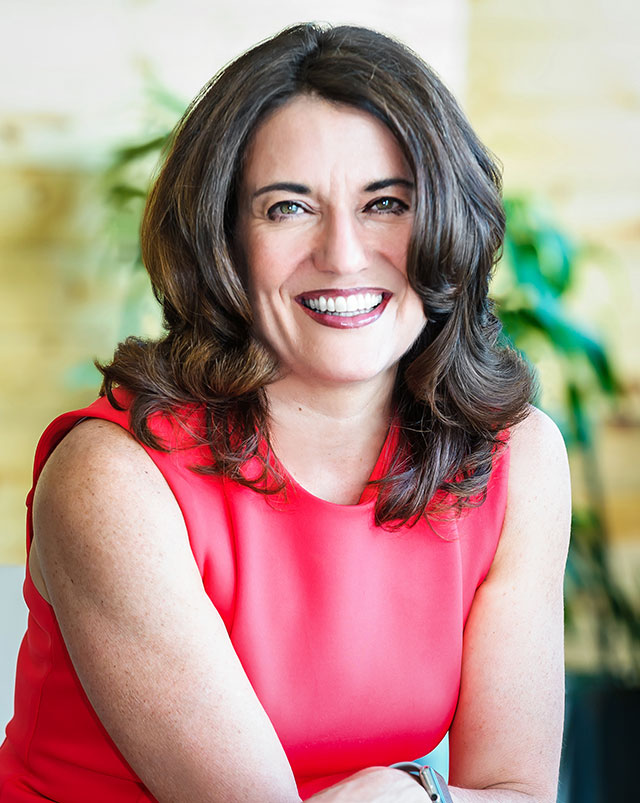 Q: Tell us how long have you been CEO/President of the Denver Metro Chamber of Commerce and what have been some of your accomplishments?
KB: I've been in this role for 11 years. Our greatest accomplishments during that time: 
Attracting, retaining, and growing good jobs faster than other metros in the nation. 
Creating a sustainable scholarship program to fund higher education for Denver kids who can't afford post-secondary training. 
Establishing an initiative focused solely on addressing race and gender disparities in the metro area—Prosper Colorado. 
Running a top recognized small business development center in the country—Denver Metro Small Business Development Center. 
Overseeing a nationally recognized leadership programs engaging public, private and non-profit sectors. 
Maintaining a policy environment that allows business to thrive, particularly small businesses. 
Opening primaries in Colorado to unaffiliated voters. 

Q: With Covid-19 there's a lot of changes going on … what changes as the Chamber made and how can you assist small business owners? 
KB: This is where our team excelled – we moved to a virtual platform and provided assistant to thousands of small businesses in Colorado to access financial support, tech support, marketing strategies, etc. During this time, our team fielded nearly 1,900 emails and phone calls and hosted 36 virtual events with 4,250 attendees. 
Q: Tell us about some of the other positions you've held prior to joining the Chamber?
KB: I've always been open to pivoting in my career and using my transferable skills, and my previous roles reinforce that. 
Chief of Staff to the Mayor of Denver

Executive Director of Human Resources for the City of Denver 
Founder of a consulting practice focused on mediation and facilitation
Directed an international leadership program  

Q: What is one word of advice you can offer to young women who want to reach your level of success?
KB: Everybody has something to teach you—be open to learning. 
Q: After you completed your education, where did you feel your career path would take you?  
KB: I have been all over the map in my career – I've always known the only guarantee is that the plan you have for yourself will more than likely NOT be how things actually end up. So…I didn't spend a lot of timing planning my moves – rather I spent time developing my skills and improving myself so I would be ready for opportunities when they presented to me. 
Q: What was your first job? And how did it shape or impact you?
KB: I worked in a Dairy Queen for seven years (all through high school and much of college). I learned how fulfilling it was to serve others. I learned management of people and resources. I learned how good it felt to be trusted. I learned that I want to be the very best at whatever I did. I learned how challenging it is to be a small business owner. I saved $10,000 working in high school to get myself to college—I learned hard work and the value of setting long-term goals. 
Q: Can you tell our audience one of your most memorable moments in your career?
KB: I've had many "memorable" moments – places I've screwed up, gotten lucky, didn't get the job (hundreds of those) and enjoyed tremendous success. Being offered the Chamber job definitely falls into the memorable category. I was not expected to be the person who got the job. People were disappointed, angry and at a time when I should have been thrilled, I realized I was in trouble (and I hadn't even started). 
My experience is that when you are the first woman (or first anything, period) this can happen. It was a difficult time for me – I had personal challenges (my husband and I had split up), my children were 13 and 15 and needed a lot of support, I was the sole bread winner in our family, and I now had a job that nobody thought I could do – and frankly, I wasn't sure I could do it either.
So, I had to make it all work. And, I needed help. My family helped me manage my personal life—getting my kids to and from school, checking in on them when I had to travel for work or was working late. I received support from business leaders – people who just wanted me to be successful. And, I accepted their advice. I slowly won people over (including myself) – I was not only capable of doing the job and but doing it very well. I didn't tell people what I was going through or how I felt during that time – it was a very hard year for me and my family. Now, I tell people when I need support – I am comfortable being vulnerable and find it helps me navigate such challenging moments better when I am.
Five Things About Kelly Brough
1. If you could talk to one famous person past or present, who would it be and why?
I deeply respect people who have real clarity of their values and are even willing to suffer personal losses to maintain their values – Rosa Parks, Abraham Lincoln and Mohamed Ali are differing examples of this for me. 
2. What do you wish you knew more about?
I'm a very curious person – so there isn't much I'm not interested in learning about. If I had to pick one thing, I would say child development –our neural pathways are set at such a young age understanding this better would allow me to make better decisions about how to best prepare our kids for success in the future. 
3. What age do you wish you could permanently be? 
I am 56 and love it – I like the wisdom that comes with this decade – so I'm going to say my fifties. But hey, I may feel the same about my sixties. 
4. What app can't you live without? 
I really like Pinterest – I love cooking and find it's a great source for recipes.  
5. Where is the most relaxing place you've ever been to? 
I love a good beach or being in the mountains – so either of those. (How's that for extremes?)