She's a Successful Senior Executive that Injects Creativity, Experience & Innovation in a Leadership Position. Meet Girl Scouts of Colorado, CEO Leanna Clark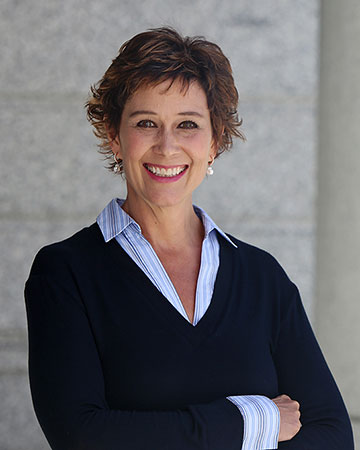 Q: You've been a successful business owner, you've held many leadership roles, most recently as Vice Chancellor of University Communication for the University of Colorado Denver. You've also recently taken on the position as CEO of Girl Scouts of Colorado. To some in our audience who may be going through the same situation, why did you feel you needed make a change in your life?
LC: I actually wasn't looking for a change. I was truly enjoying my role in senior leadership at CU Denver. I had a great team, and the student's CU Denver serves are amazing – with grit and determination to overcome whatever obstacles life throws at them to get their college degree. That said, when the CEO position opened up at Girl Scouts of Colorado, I couldn't help but be intrigued. 
I was a Girl Scout as a girl and going to Girl Scout camp here in Colorado growing up was life-changing. For a painfully shy girl, the welcoming and accepting attitude at camp was amazing. I learned to do things I never thought I could – pitch a tent, build a fire, practice survival skills, ride a horse. And I made lifelong friends. I was also named a Woman of Distinction by Girl Scouts several years ago for my accomplishments in the business realm. So, I had a soft spot for the organization to start with. In addition, I had recently done some soul searching as I rolled off a couple of nonprofit boards I was on. I asked myself what causes did I want to spend my time on going forward? Issues that girls and women face and things that benefit this great state of Colorado, of which I'm a native, were first and foremost. Girl Scouts of Colorado is the perfect intersection of these two passions.  

Also, as I started to dig in and examine the role of CEO for Girl Scouts of Colorado, I began to see what a meaty and important job it is – beyond what I was even aware of! We have 20,000 girl members and 10,000 adult volunteers across the state. Most people think cookies and campfires when they think about Girl Scouts. We are that, and we have incredibly rich programming in the areas of STEM, entrepreneurship, life skills, and outdoor adventure as well. In addition, we have programs that serve low income, disabled, and incarcerated girls. We are truly a leadership development organization and a workforce pipeline that builds girls of courage, confidence, and character who make the world a better place. Couple this with our 8 incredible camp properties across the state that range from a few across to more than 800 acres – and I was hooked! 

Most importantly, I truly believe that Girl Scouts can be the great equalizer for all girls. One of the tenants that has guided me for many years is that talent is widely distributed but opportunity is not. Girl Scouts provides opportunity for all girls to be the very best versions of themselves possible. Being a part of that is a huge honor. 

Q: What was the hardest part of leaving your position as Vice Chancellor for the University of Colorado Denver?
LC: The hardest part was leaving the people I had worked with for 9+ years. CU Denver has such a rich tapestry of diverse, interesting, passionate people. I had an amazing team that I had built over years, and we accomplished great things together. And CU Denver's faculty, students, staff, and senior leadership were incredible to work with. I also miss the work I did to help CU Denver partner with the broader community in ways that benefited not just the university but the greater good. That said, I am now putting that same focus on partnerships to use for Girl Scouts of Colorado.  
Q: Though the weakened economy presents challenges, Covid-19 also offers unique opportunities for people who want to make a pivot. Since you just went through this, what advice can you offer?
LC: The timing of COVID-19 just happened to intersect with my own career change. It was an unusual way to be selected as CEO and start a new job as a leader of a statewide organization, no doubt about it. That said, it's been a good lesson in leadership for me to learn how to build relationships and coach my team remotely during this challenging time. In terms of opportunities COVID presents, while it's a very uncertain and stressful time, it has also caused us all to reassess and look inward to determine what truly matters. For me, the opportunity to be at the helm of a 100+ year old organization with one of the strongest brands in the world at this time was an exciting challenge I couldn't pass up. For Girl Scouts specifically, COVID is the impetus we needed to look at how we do everything and breathe new ideas into every aspect of our business from cookie sales to programming (currently being done virtually) and everything in between. 
Q: In the short time you've been on board with GSCO, what have you found about your position that most excites you?
LC: We have a huge network of women whose lives we have touched when they were girls. We haven't done as much as we could to keep them engaged in our mission. I am excited about the opportunity to bring them back into the fold and enable our girls to learn from and be inspired by them. I am also excited about our camp properties and how we do more to leverage them to deliver on our mission. And finally, the opportunities for us to partner with community groups, other nonprofits, and corporations to expose our girls to all the world has to offer them is endless.  
Q: After you completed your education, where did you feel your career path would take you?  
LC: I was a journalism major, and I worked in TV news for several years before moving into communications and marketing. From there, I worked in agencies, owned my own PR/marketing firm, then into corporate and international humanitarian work before I went into higher ed, and now onto nonprofit leadership. I never foresaw anything other than being a reporter, which is what I studied to do.  
I can honestly say that I have been opportunistic in my career path – walking through doors that others helped open or that I shoved open myself through shear force of will. Running a small business for many years was definitely the best education I had in my career. Until you've had to make payroll, I don't think you've truly experienced what it means to be a business leader. And nothing I studied in school prepared me for that learning.  

Q: What was your first job? And how did it shape or impact you?
LC: I worked my way through college – started out bussing tables, moved to the kitchen, then became the manager of a restaurant in Boulder where I went to school. It served a faculty/student crowd during the day and functioned as a bar at night. I learned the value of hard work, that every person on the team from the busser on up matters and contributes, and how to manage people that were often friends or twice my age, even delivering difficult feedback when needed. And I dealt with issues that a bar often faces with a night-time crowd of unruly guests, etc. I learned not to shy away from difficult conversations and how to take charge even if I wasn't completely sure what I was doing. Those skills serve me well to this day. 
Q: What advice do you have for women aiming for leadership positions? 
LC: One piece of advice I would give others, especially women, is that sometimes you just have to wade in and figure it out. Take a risk. Don't worry if you don't check every single box on a job description. Trust yourself and your ability to dig in and figure it out. One of my best friends once told me, "Sometimes you have to leave base camp to find the trail." That's very fitting advice for a Colorado girl and has served me well throughout my career! 
Q: Can you tell us how you manage your work life balance?
LC: I have long followed the tenant that sometimes work gets in the way of life, and sometimes life gets in the way of work. I don't draw rigid boundaries between the two. It's an ebb and flow. Sometimes, you have to focus more on one than the other, and that's a constant re-evaluation and juggling act.  
Q: Which woman inspires you and why? 
LC: Ruth Bader Ginsburg. She is the living definition of a bad ass woman. She's tough as nails while still maintaining her humor and empathy.  
Four Things About Leanna Clark

1. If you could talk to one famous person past or present, who would it be and why?
Once again, Ruth Bader Ginsburg for the same reasons noted above! 
2. What were you like in high school? 
Over-achieving and stressed out. I've learned to let myself off the hook since then and not put so much pressure on myself to do it all. 
3. What was your favorite subject in school? 
English. I've always loved books and love to write. I also enjoyed history as well.  
4. Favorite city and why?
Denver will always have my heart. But New York City speaks to me like no place on earth – the diversity and vibrancy and a surprise around every corner. I also have spent a great deal of time in Cuba, and there are so many Cuban towns that I love – with music spilling out of unexpected places and a people more resilient than any I've met.