Her Strongest Attributes as a Realtor Are Her Attention to Detail & Her Compassion For Her Clients. Meet Denver Real Estate Agent, Shelby Sampson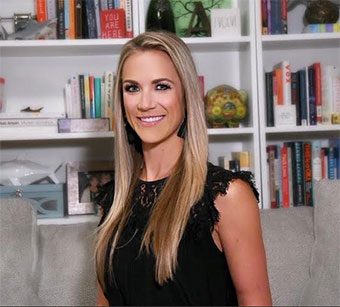 Q: Can you share with us what made you decide to have a career in Real Estate? 
SS: I would say this a two-part answer for me. To start, I grew up traveling around and living in many different homes when I was younger. We finally landed in Colorado when I was seven and Denver became our home, which is still where my parents live today. I am a person who recognizes the importance of having a space that fits your lifestyle needs, makes you feel comfortable and is something you are proud of. I really wanted to help people get there and be a part of this milestone experience. Once getting into the career I found so much joy in educating people on real estate and helping them learn how they can change their lives and future by owning it. 
Q: Do you specialize in certain types of properties?
SS: I work in a wide range of properties. I started predominantly in retail, buying, and selling for client's primary residences. I have expanded into doing a lot more investment brokerage and fix and flips. I love both aspects: helping someone find a property which they will make a home is so special and additionally, helping people build wealth for their future is really freaking cool too.
Q: Can you share with our audience what Buyers & Sellers can expect when they work with you? 
SS: People can expect someone who truly listens, has your best interest in mind, knows the market extremely well and is a true professional. Additionally, someone who will do everything possible to get you exactly what you want and make it a seamless transaction.
Q: How do you help buyers compete in a tight market? 
SS: I focus on educating my clients as much as possible as we get out in the market to see homes. My goal is to provide realistic expectations and make sure they are fully approved with a strong lender, so we can act fast. Being able to utilize my positive reputation with other agents is also extremely beneficial in these situations.
Q: With Covid-19 there's a lot of changes going on in … what changes have you seen that you feel will remain in Real Estate? Do you think there will be more changes? 
SS: One of the biggest changes is around showing standards and the precautions that are taken i.e. only one agent at a time, masks on, shoes off, hand sanitizer in the home, etc. Selling your home on a platform like Zillow or other I-Buyers have also become increasingly attractive, as people don't have to show their homes at all. I think that the new safety standards when physically showing a home, will be in place for the foreseeable future.
Q: If we interviewed all your past clients … what is "one" common word that comes up when they describe working with you? 
SS: "Friend" – I say this, as I take pride in always having my client's best interest at the forefront and that I am actually listening to them in what they need and want in a home. At the same time, I will always give my honest opinion on things, as I would want someone to do for me.
Q: After high school, where did you feel your career path would take you? 
SS: Kind of a strange answer, but I always thought I would be an NFL referee. I started talking and writing about it since I was in elementary school. I guess in some ways I play a referee in my current career, huh?
Q: Can you tell us how you manage your work life balance? 
SS: Well I can say this is something I definitely have not mastered and don't think I ever will. Part of the job is having to work odd hours and not being able to have set plans. However, family, friends, working out and travel are always a priority in my life. I ensure that time is always made for them and the things I love to do. 
Q: What's one lesson you've learned in your career that you can share with our audience? 
SS: To be completely honest, this is a newly learned lesson for me and one that has become so powerful. "Do not make other people's problems your problems." The process of purchasing and selling a property is a very high stress situation for many people. It is the biggest purchase they will ever make, and it is amazing to get to be a part of that process. There are times when people have outside circumstances going on that I have no control over, and I have to remember that it is not on me to fix it all.
Q: Which woman inspires you and why? 
SS: I think many people would have this answer and I am proud to say my mother. She is the most kind, loyal, creative, and humble person I have ever met. She raised me on morals but also allowed me the space to explore who I wanted to be and what I wanted to believe in. She trusted me to make smart decisions and I have always known she has my back.
Q: What are some of the challenges you feel women face today? 
SS: A lot of progress has been made but the biggest challenge I see women face is gaining the respect and opportunity in the workplace. I personally have a tremendous team and supporting cast, but I know that not all situations are the same. Having the ability to run my own business has allowed me to create my own path at a company that celebrates women. This situation has allowed me to reach a new potential for myself.
Five Things About Shelby Sampson 

1. What celebrity would you like to meet at Starbucks for a cup of coffee?
Dolly Parton: She is such a legend. I love how she has created an incredible life for herself from nothing and preaches, as well as lives a life of love and acceptance for all. 
2. What was the last book you read? 
"How to Change Your Mind" by Michael Pollen, which really did change my mind.
3. Where is the next travel place on your bucket list?
Uganda: My 95-year-old grandmother makes dresses for orphanages and I would love to hand deliver them to the children. I can't imagine the feeling of being the connection between my grandma in Kansas, to these people in need thousands of miles away. 
4. What app can't you live without?
Fresh Fitness: It's a sweet app that tracks my fitness goals and provides daily workout routines.
Mile IQ is another very clutch one I use daily to track my mileage.
5. Favorite City? Why?
In Colorado, it's Steamboat Springs. My husband is from there, so we make it up there as much as possible to hike, camp, float the river, ski, and enjoy the beautiful sunsets.
Outside of Colorado, it's Queenstown, New Zealand. I spent 3 weeks in NZ and was blown away by the natural beauty, amazing people, and endless adventure