Our Exclusive Interview with Rose Community Foundation President & CEO Lindy Eichenbaum Lent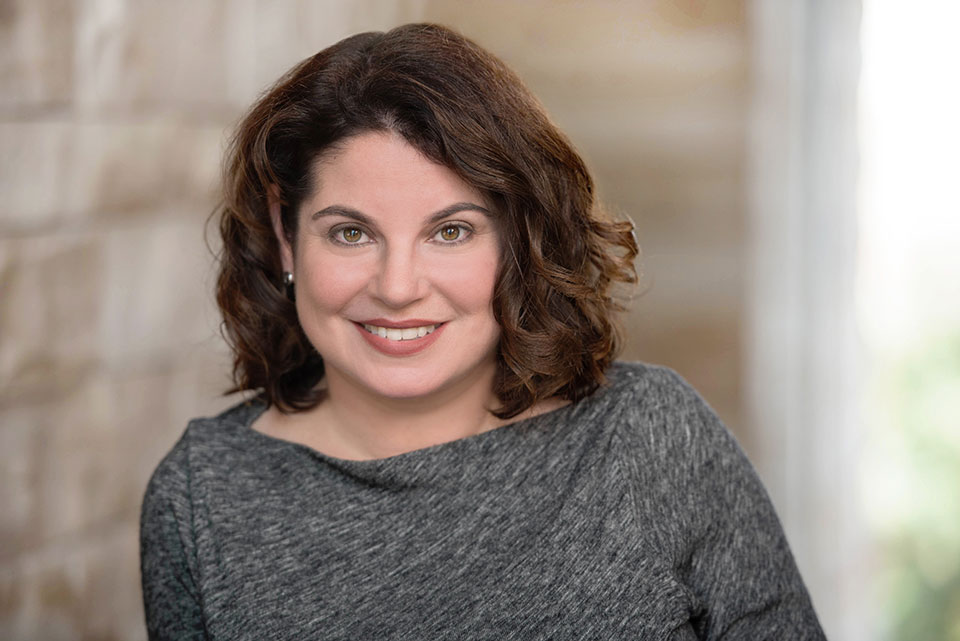 The Rose Community Foundation is committed to fostering an inclusive, engaged, and equitable Greater Denver Community through values-driven philanthropy. 
Q: For those in our audience not familiar with the Rose Community Foundation, tell us about organization and what you all do? 
LEL: Rose Community Foundation strives to advance inclusive, engaged and equitable communities in seven-county Greater Denver through values-driven philanthropy. The Foundation envisions a thriving region strengthened by its diversity and generosity, and we utilize the varied tools at our disposal – grantmaking, thought leadership, advocacy and philanthropic services – to advance this aspiration. Since its founding in 1995, the Foundation has granted more than $311 million to nearly 2,000 organizations and initiatives, including $44 million in facilitated grantmaking from donor-advised fundholders whose philanthropy we house and administratively support. 
The Foundation has also helped nearly 70 nonprofit organizations create and grow endowments to sustain their vital work into the future, currently stewarding $38 million in endowed assets. We currently have $282 million in total assets under management, with annual grantmaking of nearly $25 million.

Q: Tell us about your role as President & CEO?
LEL: My role is to design, implement and champion a strategic vision and operational plan that optimizes, leverages and aligns the multiple facets of Rose Community Foundation to deliver maximum impact to the region we serve, the issues we prioritize, the nonprofits we support, and the donors we engage. And to ensure we have the organizational platform – in terms of DEI, personnel, culture, technology, operations, resources – to accomplish our ambitious goals. Given the Foundation's historic roots in the Jewish community, I also work to bridge the Jewish and diverse secular communities we support while helping the Foundation make a tangible difference on issues that reflect both Jewish and community values. I build and leverage external partnerships and collaborative opportunities to increase impact, while giving voice and visibility to the Foundation's priorities and opportunities in our region. In partnership with our board of trustees, investment committee and philanthropic services team, I work to steward and grow the Foundation's philanthropic assets to ensure they can serve the community for many years to come. 
Q: What has been your biggest accomplishment with Rose Community Foundation?
LEL: Engaging our board and staff in developing a new strategic plan focused on advancing equity and justice, fostering inclusion and engagement, and increasing resources dedicated to strengthening the Greater Denver region. We unveiled the plan in January 2020, and it has shaped and informed our ongoing philanthropic response to the COVID-19 pandemic and to efforts advancing racial justice and equity. And in service to our ability to execute our new strategic plan, very excited about the work we've done to modernize our organizational culture, technology and workplace in the past few years as well.
Q: How has Rose Community Foundation made a difference and what impact do you still wish to see? 
LEL: Throughout Rose Community Foundation's 25-year history, the Foundation has made significant investments in aging, child and family development, education, health and the local Jewish community. In recent years, we also added a focus area on organizations supporting immigrants, refugees and communities vulnerable to hate or discrimination. But the challenges in our community do not exist in silos, nor do the solutions and opportunities. We are excited to see the results as we implement our new, integrated grantmaking strategy focused on funding equitable, just and inclusive solutions to emerging and longstanding issues across subject areas and communities. Going forward, in addition to our reimagined grantmaking work, we will be leaning further in to the unique roles afforded to us as a community foundation: our ability to catalyze philanthropy and increase the charitable resources dedicated to strengthening our region, and the opportunities we have to support and leverage policy and advocacy work in pursuit of our mission.
Q: What is it you like to say to potential donors?
LEL: Philanthropy is an expression of one's values. The philanthropic choices one makes often reflect the experiences and values embodied in one's personal or family history. At Rose Community Foundation, we strive to create meaningful experiences for the donors who trust us to steward their giving by working with them – often across multiple generations of a family – to help connect their values, histories and interests with relevant community needs and opportunities.  
It is truly an honor for us to serve as philanthropic partners to individuals, families, giving circles and companies wanting to make a difference in our region or the world-at-large. Some donors align their dollars with our grantmaking strategies by supporting one of the many funds at Rose Community Foundation (such as our COVID-19 R.E.S.P.O.N.D. Fund or our Community Action Fund for racial justice). Some donors open a donor-advised fund with us to administer their philanthropy, for which we can issue requests for grant proposals if donors desire. Some donors want our help in establishing planned legacy gifts for the causes that are nearest and dearest to them. Some donors choose to support the work of the Foundation itself. And many choose all of the above.

We believe that growing the culture of philanthropy is essential to building a more just, equitable, inclusive and sustainable society. The needs in our community outpace the resources devoted to addressing them, so together, we must work to grow the philanthropic dollars available. As a community foundation, we work at the intersection of two key stakeholder groups – nonprofits identifying and addressing critical needs and opportunities in our region, and generous people interested in using their resources to help fuel that nonprofit work and community impact. When we have opportunities to align our knowledge of local nonprofits and community needs with our donors' charitable interests, great results can be achieved.

Q: Can you share with us what you did prior to joining Rose Community Foundation?
LEL: The first half of my career was in government and politics, specifically leading strategic political communications for elected officials and campaigns at the federal and local levels. This included serving as then-Denver Mayor John Hickenlooper's communications director – both for the geologist-turned-brewpub owner's longshot 2003 mayoral campaign and his first four-year term in office, during which time (among other things) I came up with the idea for him to ignore his lifelong fear of heights and jump out of an airplane for a statewide tax reform ad. In 2007, I was named senior advisor to the mayor and subsequently served as the City's director of communications for the 2008 Democratic National Convention in Denver. The second half of my pre-philanthropy career was serving as executive director of the nonprofit Civic Center Conservancy. In this role, I developed and led the urban placemaking organization's nationally-recognized public-private-nonprofit partnerships to revitalize downtown Denver's Civic Center Park – elevating the National Historic Landmark as a vibrant and iconic cultural and community hub through programming, capital improvements, advocacy and fundraising. All these experiences led me to where I am today – supporting the region that I've spent the majority of my career serving, leveraging my understanding of the varied challenges and opportunities faced by local communities and the nonprofit sector, and always looking for the systemic levers and collaborative partnerships to make meaningful change happen. 
Q: What advice do you have for women aiming for leadership positions? 
LEL: Self-care is not selfish. It is slightly embarrassing to admit, but I honestly did not come to that realization until I was 43 years old. I had always believed that self-care was an optional luxury required to take a back seat to the endless priorities and demands of both work and family. While I have yet to fully match my walk to my new talk, I now understand that self-care is critical for one's health, happiness and the quality and sustainability of one's work. It is a lesson I try to reinforce to my staff and my peers.
Q: What's one lesson you've learned in your career that you can share with our audience?
LEL: Your definition of success will change throughout your life; embrace that evolution. Be open to new opportunities, experiences and shifting priorities. If you focus exclusively on one linear path with only one specific end goal in mind, you never know what fascinating prospects you might miss.
Q: Which woman inspires you and why? 
LEL: My daughter. She inspires me to demonstrate for her the importance of women using their voices, taking risks, following their passions, and balancing career and family. She also inspires me to do everything I can personally and professionally to leave the world a better place than I found it – in hopes that she and her generation will bring our society closer to its potential and promise for all. 
Q: What advice would you give to young women who want to pursue a career in the nonprofit sector? 
LEL: To paraphrase Mark Twain, follow your passions and you'll never work a day in your life. People who enter the public or nonprofit sectors have an insatiable need to improve some aspect of the world at a micro- or macro-level. Seek opportunities that align with your values and interests while affording you the opportunity to continually learn and grow. 
Five Things About Lindy Eichenbaum Lent

1. If you could talk to one famous person past or present, who would it be and why?
The options are obviously endless, but right now, in this moment – I would want to resurrect Dr. Jonas Salk for help with a COVID-19 vaccine.
2. What do you like to do on a day off? 
Spend time with my husband, 13-year-old daughter and 5-year-old son; enjoy the great outdoors, indulge in retail therapy, and catch up on binge-worthy books and TV shows.
3. Who is your favorite author?
Elie Wiesel.
4. Who would you want to play you in a movie?
Anna Kendrick or Rachel Brosnahan – both are petite and sassy. If the 10" height difference was not an issue, Gal Gadot.
5. Do you have any hobbies?
New York Times crossword puzzles. And slowly working to develop Michelle Obama arms.